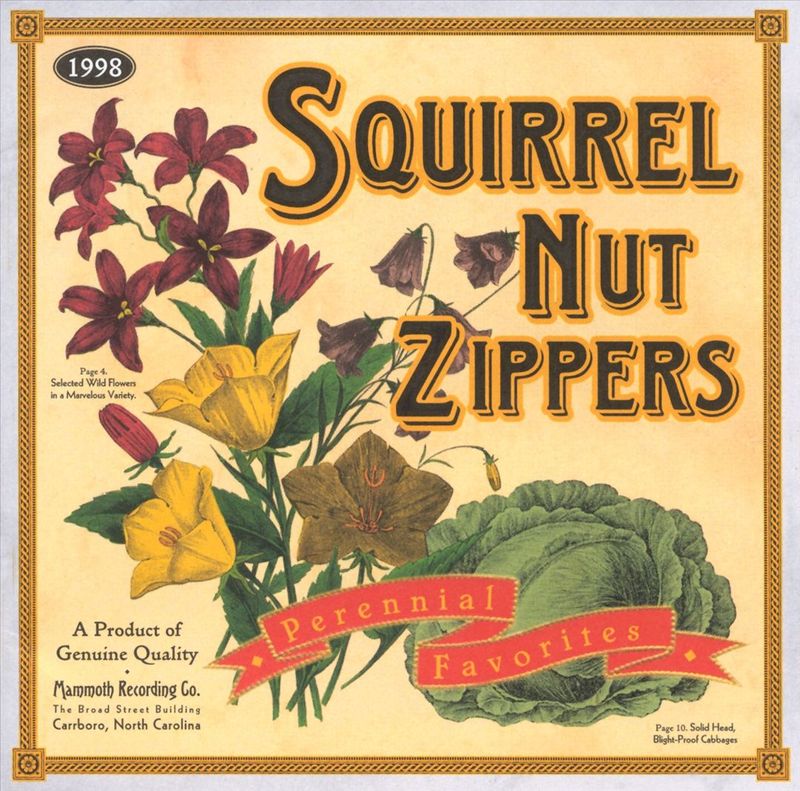 Artist:
Squirrel Nut Zippers
Album:
Perennial Favorites
Genre:
Swing, Neo-Swing
Released:
1998
Quality:
FLAC (image+.cue)
Tracklist:
Suits Are Picking Up The Bill 3:03
Low Down Man 4:14
Ghost Of Stephen Foster 3:32
Pallin' With Al 2:41
Fat Cat Keeps Getting Fatter 2:47
Trou Macacq 3:18
My Drag 3:27
Soon 3:02
Evening At Lafitte's 2:48
The Kraken 3:56
That Fascinating Thing 2:44
It's Over 1:51
DOWNLOAD FROM FILECAT.NET >>>
Although it had been simmering for a little while, the neo-swing boom had its breakthrough hit in early 1997 with the Squirrel Nut Zippers' "Hell." Instead of fading away, the movement simply gained momentum, virtually guaranteeing a large audience for the group's summer 1998 follow-up album, Perennial Favorites. The title is a sly joke, since the group are revivalists who happen to be part of a fad, but they do prove to be more substantial than many of their peers with this record. Part of the reason they stand apart from the rest of the neo-swing crowd is that they don't forget that there was a bit of menace in the days of hot jazz -- it wasn't a naive, swinging party, there was some genuine hedonism as well. Since the Zippers are revivalists, they can only hint at the subtext that informed swing and hot jazz, but that's considerably more than their glitzy peers do. They also have a knack for a solid hook, and they deliver it all with panache and loose-limbed glee. The band may lack the chops that would make this enticing to jazzbos, but they are developing their own style, and they also have songwriting skills. "The Ghost of Stephen Foster," in particular, is a tour de force, encapsulating SNZ's gift for hooks, their subversive sense of humor, and their hidden dark side. Moments like that prove that the Squirrel Nut Zippers are more than a one-hit wonder.