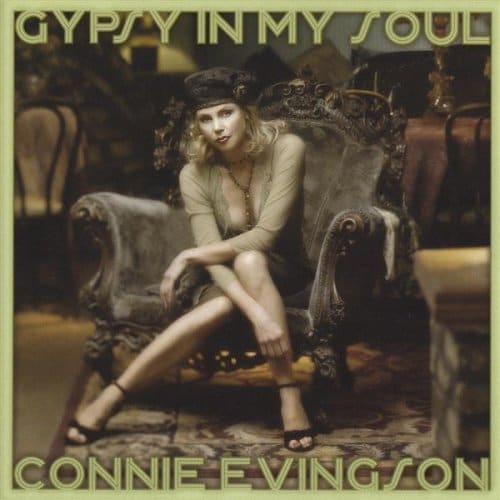 Artist:
Connie Evingson
Album:
Gypsy in My Soul
Genre:
Vocal Jazz, Gypsy Jazz
Label:
Minnehaha Music
Released:
2004
Quality:
FLAC (image+.cue)
Tracklist:
Nature Boy 4:44
I'm Confessin' 4:30
Gypsy in My Soul 4:20
Nuages 5:03
Lover Come Back to Me 2:56
Lullaby of the Leaves 3:56
Until 4:13
April in Paris 4:39
Caravan 3:52
The Lonely One 4:26
Night and Day 3:39
You and the Night and the Music 4:43
Django's Premonition (Anouman) 2:44
I Cover the Waterfront 3:45
S' Wonderful/Dizzy Atmosphere 3:13
DOWNLOAD FROM FILECAT.NET >>>
Personnel:

Connie Evingson - Vocals.
CLEARWATER HOT CLUB:

Sam Miltich - Lead Guitar;
Mark Kreitzer - Rhythm Guitar;
Matthew Miltich - Bass;
Raphael Fraisse - Violin.
PARISOTA HOT CLUB:
Robb Henry,
Bob Eckstand - Guitars;
Keith Boyles - Bass;
Tony Baluff - Clarinet;
PEARL DJANGO:
Neil Andersson - Lead Guitar;
Greg Ruby - Rhythm Guitar;
Rick Leppanen - Bass;

Michael Gray - Violin.
SPECIAL GUESTS:
Darryl Boudreaux - Percussion;
Dan Chouinard - Accordion;
Patrick Harrison - Accordion;
Susan Pascal - Vibes;

Greg Williamson - Drums.
A versatile singer with a warm voice and a quietly swinging style, Connie Evingson explores the usually instrumental Gypsy jazz style during this highly enjoyable project. On various selections she is joined by either Pearl Django, the Clearwater Hot Club, or the Parisota Hot Club, quartets that are sometimes augmented by accordion, vibes, drums, and/or percussion. She performs swing standards, Susannah McCorkle's lyrics to Django Reinhardt's "Nuages," and her own words to "Django's Premonition" (originally known as "Anouman"). The strong repertoire, the instrumental colors, and Evingson's voice are three reasons that Gypsy in My Soul is highly recommended.