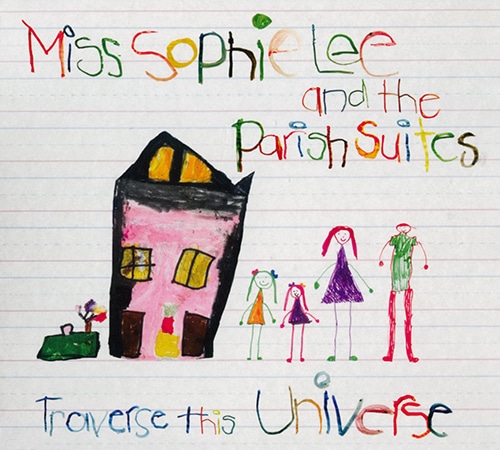 Artist:
Miss Sophie Lee and The Parish Suites
Album:
Traverse This Universe
Genre:
Vocal Jazz
Label:
Sophieleemusic
Released:
2016
Quality:
FLAC (tracks+.cue)
Tracklist:
You And Me (The Universe) (4:20)
That's When Your Heartaches Begin (4:22)
Someday (3:27)
A Safe Place (3:01)
Undecided (4:36)
Under The Moon (2:53)
The Way That Love Can Be (3:11)
Ain't Misbehaving (3:26)
It Don't Mean A Thing If It Ain't Got That Swing (3:29)
Mean To Me (3:32)
Lovely In That Dress (2:45)
DOWNLOAD FROM FILECAT.NET >>>
Her fourth release, "Traverse This Universe", finds Ms. Sophie Lee reaching beyond her traditional jazz roots with original material written alongside her ukulele and with the help of producer/songwriters Luke Winslow-King, Earl J. Scioneaux, III and Ben Polcer. "Traverse This Universe" features six original compositions and five standards performed by Ms. Sophie Lee's mainstay Spotted Cat band and showcasing over a dozen talented New Orleans musicians, including Aurora Nealand, Helen Gillet, Charlie Halloran, Khris Royal amongst others. As lagniappe, the album artwork highlights the creative talents of her eight and six year old daughters.
Sophie Lee, transplanted native of the '90s or not, could be turning into the Leah Chase of trad jazz; not only does she operate Three Muses while holding down a steady gig at the Spotted Cat, she's preparing to relaunch Seoul Shack in mid-summer at an Uptown location.
Frankly, the local market is oversaturated with earnest, sensual, earthy singers following in Billie Holiday's footsteps, so it's good to see that her latest album is also about expanding her range. In this town, the singer in you always has to keep up with the restaurateur. There are a handful of covers of deathless pop-jazz warhorses to be sure—"Ain't Misbehavin'," "It Don't Mean a Thing If It Ain't Got That Swing" and "That's When Your Heartaches Begin" are typically obvious moves, even if it is always nice to groove along to Ella's "Undecided"—but the original half of this album, as it starts to stretch out, reveals actual warmth in her delivery and not just sultriness.
At first, she uses it to color her usual sketches, re the cocktail hour mellow of "You and Me (The Universe)," but the samba of "Someday," the country waltz of "A Safe Place" and the reggae of "Under the Moon" don't lose a bit of solace in translation. The closing "Lovely in That Dress," especially, is a glowing benediction, and "The Way That Love Can Be" removes all her sepia-tone glory to fashion a completely modern funky R&B track, psychedelic and moody in ways that only tangentially touch upon her jazz roots. It's a terrific gamble that pays off, and a damn good sign for her creativity. After all, it's also true for food: When things get obvious, bring in some outside flavors.