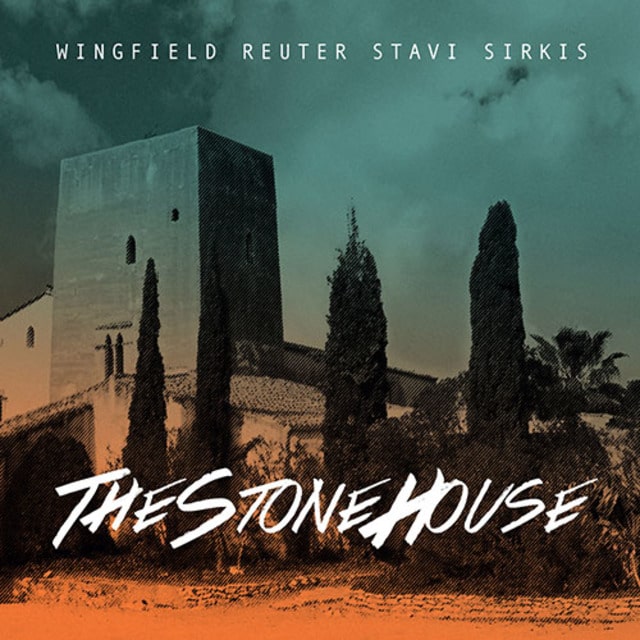 Artist:
Mark Wingfield, Markus Reuter, Yaron Stavi, Asaf Sirkis
Album:
The Stone House
Genre:
Fusion / Contemporary Jazz
Label:
MoonJune Records
Released:
2017
Quality:
FLAC (tracks)
Tracklist:
Rush. 12:15
Four Moons. 05:12
Silver. 08:33
Fjords de Catalunya. 09:45
Tarasque. 10:09
Bona Nit Senor Rovira. 13:56
DOWNLOAD FROM FILECAT.NET >>>
Personnel:

Mark Wingfield / guitar
Markus Reuter / Touch guitars
Yaron Stavi / fretless bass guitar
Asaf Sirkis / drums
Occasionally, records are released which are an instant game changer: albums so profoundly innovative and compelling in their conception, construction and delivery that they are immediately essential. "The Stone House Sessions" is just such a release. And it was recorded live in the studio with no overdubs and completely improvised, with no music written down or rehearsed
The album features two of today's most original, ingenious and decidedly "risk taking" electric guitar proponents, easily among the instrument's most vital new voices: the UK's Mark Wingfield (Jane Chapman; solo artist, and; one half of the long-running guitar duo, with acoustic maestro, Kevin Kastning), and Germany's Markus Reuter (Stick Men; The Crimson ProjeKct; Centrozoon). Each, in their own unique way, has been stretching the bounds of the tonal and texutral limitations of the instrument, and, in the process, has respectively developed their own individual techniques, stylistic approaches and idiosyncratic vocabularies.
Accompanied by the sure-footed foundational tandem of the Israeli-born UK transplants, bassist Yaron Stavi (David Gilmour, Phil Manzanera, Robert Wyatt, Richard Galliano) and drummer Asaf Sirkis (Tim Garland, Mark Wingfield, Nicolas Meier) - a familiar pair, who by all appearances are more than capable of making most anything groove infectiously, and in perfect cadence - the album incorporates many of the elements which have drawn listeners to progressive music for decades. Not only is the album often a canvas hosting a grand experiment in spontaneous group interaction, but it is also an exploration into the tonal and textural possibilities of all the instruments involved. The resulting picture which takes shape is one where the whole is much greater than the sum of its profound parts, and emotion, above all, emerges victorious.
There is a pervasive sort of "thumb your nose at convention" corporate approach employed by the quartet through every turn, as the music alternately builds, floats suspensefully, resolves violently ... speaking fluently; interjecting, suddenly; setting flight on a whim, with complete abandon. Seldom has recorded music, of any genre, achieved the level of emotional candidness and intimacy with the moment that is captured here. The unit embraces free jazz, ambient, psychedelic, trance, rock, fusion, and more -- producing a music so brilliant, fresh, honest and uniquely original that it truly defies categorization.
With all participants in peak form - at their most unpretentious and uninhibited best - The Stone House Sessions ranks as one of the most adventurous, intuitive, high-stakes gambles the genre has ever witnessed. These kind of moments just aren't supposed to happen in the confines of a studio. This is one bet that pays huge dividends ... prepare to be blown away!