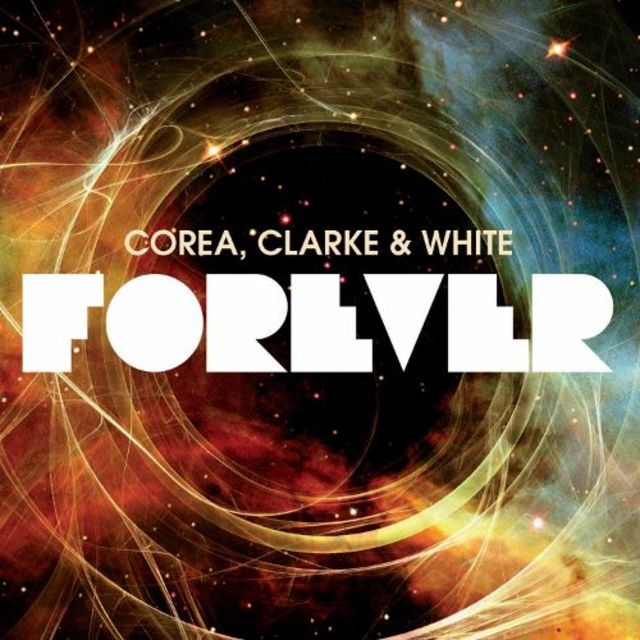 Artist:
Chick Corea, Stanley Clarke, Lenny White
Album:
Forever
Genre:
Post-Bop, Fusion
Label:
Concord Records
Released:
2011
Quality:
FLAC (tracks+.cue)
Tracklist:
CD 1:



On Green Dolphin Street (8:41)
Waltz for Debby (9:55)
Bud Powell (7:10)
La Cancion de Sofia (7:38)
Windows (8:55)
Hackensack (7:31)
No Mystery (10:55)
Senor Mouse (12:07)
CD 2:



Captain Marvel (4:13)
Senor Mouse (10:07)
Crescent (1:46)
Armando's Rhumba (5:13)
Renaissance (6:29)
High Wire - The Aerialist (3:42)
I Love You Porgy (5:13)
After The Cosmic Rain (10:39)
Space Circus (6:07)
500 Miles High (12:46)
DOWNLOAD FROM FILECAT.NET >>>
Personnel:

Chick Corea - Piano & keyboards
Stanley Clarke - Acoustic & Electric Bass
Lenny White - Drums

Guests:
Bill Connors - Guitar
Jean-Luc Ponty - Violin
Chaka Khan - Vocals
This double-disc set documents Return to Forever's unplugged tour of 2009. Its 19 tracks consist mainly of rearranged RTF tunes and jazz standards for piano trio, though there are wonderful surprises on disc two. Disc one is taken directly from concert appearances across the globe. The standards work well -- considering how busy Chick Corea, Stanley Clarke, and Lenny White can be together as well as solo. "On Green Dolphin Street," "Waltz for Debby," and "Hackensack" all swing, though they do feature moments of RTF's requisite knotty counterpoint. Originals include Clarke's new tune, the beautiful "La Canción de Sophia," as well as "Bud Powell" and "Windows" from two Corea solo recordings, and "Señor Mouse" and "No Mystery," both RTF tunes, round it out. The small complaint is that these three play so stridently and "perfectly" that they sound more like a studio band instead of a quick-thinking live unit. Everything is exceptionally played and recorded. The gems are saved for disc two, which consists mainly of rehearsals for the tour recorded at Mad Hatter Studios in San Francisco, complete with off-mike banter. Corea dons his Rhodes and other keyboards for an excellent version of "Captain Marvel" and a fully fused-out "Señor Mouse," "Space Circus," and "After the Rain," all with original RTF guitarist Bill Connors playing his ass off with his former and future bandmates (Frank Gambale will assume guitar duties on tour). Violinist Jean-Luc Ponty will also join the new band formally in 2012, and he begins in that role here, appearing on "Armando's Rhumba" (he played on the original off Corea's My Spanish Heart LP), his own "Renaissance," a fine rendition of "I Loves You, Porgy" (one of two tunes with Chaka Khan on vocals), "After the Cosmic Rain," and "Space Circus." The other two surprises on disc two are a very soulful duet between Corea (on acoustic piano) and White on John Coltrane's "Crescent" and a stellar acoustic trio version of RTF's standard "500 Miles High," which was recorded at the Monterey Jazz Festival and contains plenty of fire. With its looseness, this second disc offers the real dynamic potential for RTF in the future and reveals the depth of near symbiotic communication between the bandmembers.
Review by Thom Jurek