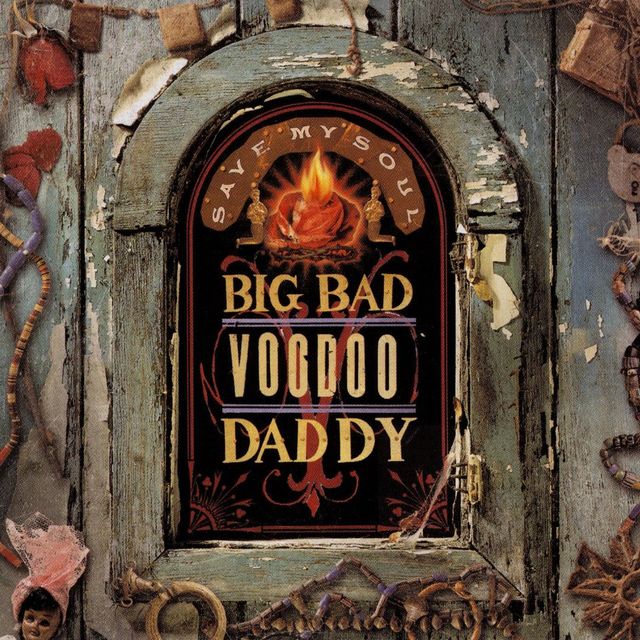 Artist:
Big Bad Voodoo Daddy
Album:
Save My Soul
Genre:
Retro Swing
Label:
Capitol Records
Released:
2003
Quality:
FLAC (image+.cue)
Tracklist:
Zig Zaggity Woop Woop Pt. 1 (2:32)
You Know You Wrong (4:47)
Always Gonna Get Ya (2:52)
'Don't You' Feel My Leg (4:58)
Oh Yeah (4:37)
Simple Songs (4:30)
Next Week Sometime (3:21)
Save My Soul (6:34)
I Like It (4:19)
Zig Zaggity Woop Woop Pt. 2 (4:44)
Hidden Track 1 (0:54)

For their first album in four years, Big Bad Voodoo Daddy realized they needed to switch gears since the freak, late-'90s big band craze had become about as hot as yesterday's scrambled eggs. Thankfully, a trip down to New Orleans to play Jazzfest (recounted in this album's title track) reinvigorated and reinvented the group's sound. Gone are the smarmy Vegas charts, replaced with a swampy Crescent City, slinky Bourbon Street swagger. Add Latin mambo on the percussive "I Like It" and "You Know You're Wrong," along with some second-line funk straight out of the Dirty Dozen Brass Band on "Zig Zaggity Woop Woop, Pt. 2" and you've got a swinging, finger-popping disc that should keep the band's established fans happy, while expanding their previously limited, and nearly dead-ended scope. Most of the tunes are originals -- if derivative ones -- except for a cover of Blue Lu Barker's ""Don't You"" Feel My Leg" (also a moderate '70s hit for Maria Muldaur). However, the barroom swagger turned Dixieland jazz of "Simple Songs" seems a bit forced and frontman Scotty Morris' voice hasn't improved. This material would benefit from a gruffer approach. But Save My Soul is a surprisingly enjoyable and fresh album from a band many might have written off as already expending their allotted 15 minutes of fame. The disc's CD-ROM content includes three live tracks, information, pictures of each band member, and shots from the making of the album.
Review by Hal Horowitz