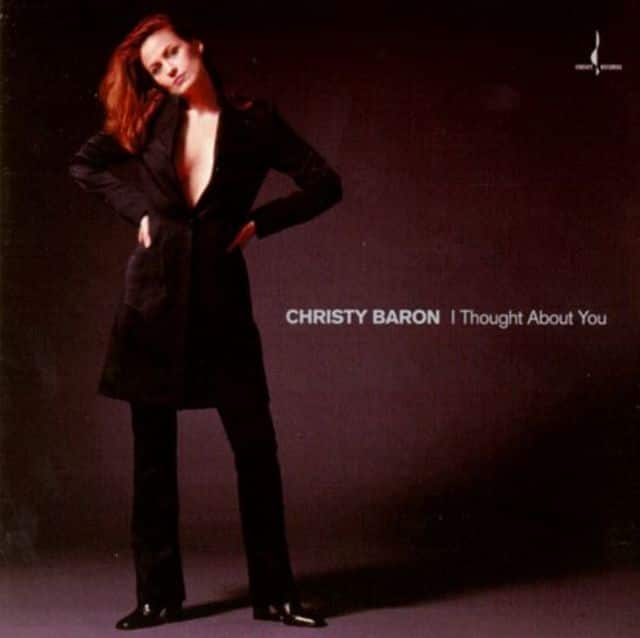 Artist:
Christy Baron
Album:
I Thought About You
Genre:
Smooth Jazz, Contemporary Jazz
Label:
Chesky Records
Released:
1997
Quality:
APE (image+.cue)
Tracklist:
Got to get you into my life (3:16)
Round Midnight (5:06)
Knocks me off my feet (4:24)
Ain't no sunshine (2:23)
Night and Day (3:50)
Misty (4:51)
Columbus (5:42)
Body and soul (5:45)
Summer soft (5:09)
Somewhere over the rainbow (6:59)
I thought about you (3:43)
If it's magic (4:08)
DOWNLOAD FROM FILECAT.NET >>>
Personnel:

Bass [Acoustic] - David Finck
Drums - Peyton Crossley
Harmonica [Chromatic] - William Galison
Piano - Cliff Korman
Saxophone - George Young (2)
Vocals - Christy Baron
I Thought About You, Christy Baron's first album, demonstrated that a singer doesn't need the massive chops of Dianne Reeves or Dee Dee Bridgewater in order to deliver a convincing jazz vocal date. Instead of going for hard bop or providing a lot of complex, horn-like scatting and vocalese, the Pittsburgh native favors a light and melodic approach that is best described as "acoustic jazz with R&B and pop elements." One of the things that makes the CD successful is the fact that Baron doesn't bite off more than she can chew -- though soulful and capable of depth, someone with as sweet and youthful a voice as Baron probably wouldn't have been very convincing on Billy Strayhorn's world-weary "Lush Life." But the singer shows how tasteful an interpreter of lyrics she can be on selections ranging from the standards "Night and Day" and "Body and Soul," to no less than three Stevie Wonder pearls: "Summer Soft," "Knocks Me off My Feet," and "If It's Magic." And her performance of Noel Brasil's "Columbus" is simply gorgeous. Thankfully, Baron realizes that great popular music didn't die with Cole Porter, and her ability to find the jazz potential in songs by the Beatles ("Got to Get You into My Life"), Bill Withers ("Ain't No Sunshine") and Wonder is a major asset. Though not well-known, I Thought About You indicated that Baron was someone to keep an eye on.
Review by Alex Henderson