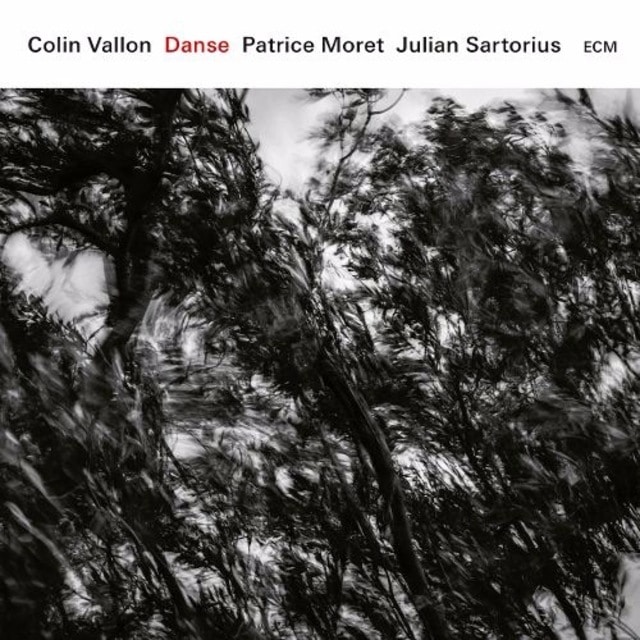 Artist:
Colin Vallon Trio
Album:
Danse
Genre:
Contemporary Jazz, Modern Creative
Label:
ECM Records
Released:
2017
Quality:
FLAC (tracks+.cue)
Tracklist:
Sisyphe
Tsunami
Smile
Danse
L'Onde
Oort
Kid
Reste
Tinguely
Morn
Reste (Var.)

Personnel:

Colin Vallon - piano, composer
Patrice Moret - double bass
Julian Sartorius - drums
It's simple: any music fan seeking something quite "different" from contemporary instrumental music -- and specifically from conventional notions of the "jazz piano trio" -- should investigate Switzerland's Colin Vallon Trio. Danse, Vallon's third date for ECM, might be the recording that establishes the band's (and his) reputation outside Europe and hopefully with an audience outside the confines of jazz. Danse hasn't much to do with pop, but Vallon, who wrote nine of these 11 tunes, obviously admires its more adventurous expressions. Those familiar with the trio's two previous albums know this music is as expansive as it is articulate and focused. The improvisation is plentiful, and based on the trio's interaction in (mostly) songlike pieces that are usually inseparably dependent on circular rhythm. Vallon, double bassist Patrice Moret, and drummer Julian Sartorius do solo, but almost always within structural harmonic themes and defined rhythmic pulses. They communicate a piece's inner dynamic that is welcoming, even when dissonant, to listeners.
In opener "Sisyphe," Sartorius sets a 4/4 rhythm with his brushes. When Vallon enters, he establishes a hymn-like melody, almost a processional. Moret initially reflects only the changes, but within a couple of choruses he delivers an elegant solo that illuminates both harmony and time signature. In "Tsunami," Vallon introduces a mysterious, classically tinged waltz. In his own solo he uncovers layer after layer of hidden melody. Sartorius uses his bass drum to keep time, all the while gently accenting and altering the actual motif with his snare and cymbals, until the tune reflects an unveiled muscularity and has been transformed into a rather dramatic exercise in tension and release. In the group improvisation "Oort," he sets a seemingly fixed rhythm as Vallon explores Moret's haunting but effusive arco patterns. Its angular timbres and tonalities are tempered by the reflection of the time signature. "Kid," the set's longest cut, uses a tender, almost spiritual piano motif that weds songlike lyricism to modern classical harmony. This is buoyed by Moret's deep woody tone and economical use of notes. Sartorius "dances" on his own beat and the melody, adding a fluid, jazzman's musicality as the pianist's fills and chord voices lift it off the ground. Vallon's piano chops shine on "Tinguely." Rolling and muted snares, toms, and percussion set a quick pace for his fleet prepared piano solo that extends all over the keyboard. Moret and Sartorius keep increasing the tempo so that when the trio does comes back together, it's in a sprint of whirling color and timbre. Danse goes a full step further than 2014's Vent. Almost certainly most jazz fans will enjoy it for its fine display of dynamic, rhythmic, and improvisational group interplay. That said, other open-minded music listeners -- especially those who enjoy Jóhann Jóhannsson, Max Richter, Björk, Ólafur Arnalds, and Nils Frahm -- should find it appealing as well. This trio's music is as attractive and engaging as it is idiosyncratic and inventive.