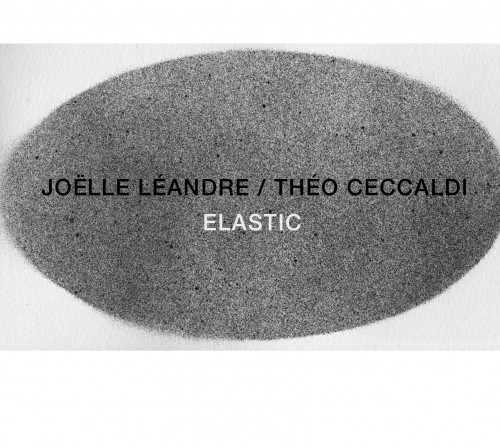 Artist:
Joëlle Léandre & Théo Ceccaldi
Album:
Elastic
Genre:
Avant-Garde Jazz, Free Improvisation
Label:
Cipsela Records
Released:
2016
Quality:
FLAC (tracks)
Tracklist:
ELASTIC #1
ELASTIC #2
ELASTIC #3
ELASTIC #4
ELASTIC #5
ELASTIC #6
DOWNLOAD FROM FILECAT.NET >>>
Joëlle Léandre double master is quite picky when it comes to bringing young musicians to her close circle of collaborators but the young, 30 years old, violinist Théo Ceccaldi is already an integral part of that honorary circle. His trio hosted Léandre on Can You Smile? (Ayler, 2013), the two performed together during 2015 as a duo - Léandre favorite format - and Léandre enlisted Ceccaldi for her tentet reimagination of her composition Can You Hear Me? (Ayler, 2016). So, it was only natural for these comrades to finally document their shared affinity on Elastic.
But Elastic is much more than an obvious reaffirmation of the profound, immediate interplay of Léandre and Ceccaldi, cemented in the aforementioned settings and live performances. The mutual trust, their distinct experiences as free-improvisers and their commanding mastery of their instruments enable both to charge this recording with a unique, surprising spirit. Their intimate, chamber-like improvisations - in the most innocent meaning of chamber music - radiate a rare restraint and humility.
There are no brilliant sparks of humor or stormy, intense eruptions on Elastic, as one can find aplenty on both recorded work, no dazzling explorations of extended bowing techniques or operatic vocal gibberish and even less focus on virtuosic playing that takes your breath away. But what is left is much more important. The lyrical, melancholic atmosphere reflects the confidence in each other, a deep confidence that enable both Léandre and Ceccaldi to bear their naked souls and most fragile feelings.
Léandre and Ceccaldi improvisations tell us volumes about the essence of music of the moment. Sometimes less speaks clearer and stronger than more, you can engage in riskier emotional adventures when you fully trust your partner to hold you when you fall and you are stronger as and because the ones around you. This is music of true compassion and great sensitivity, of sharing feelings, ideas and insights, and of believing in the your comrades, believing that music and art at all can make a difference. When you open yourself, even surrender, to this kind of experience you can aim higher, much higher, and touch even deeper.
I can not agree more with the Free Jazz blog comrade, Stef Gijssels, who wrote the liner notes. These masters transform their elastic strings into beautiful sounds "and then transcend into emotional bonds between musicians and listeners. Wonderful magic".
By Eyal Haruveni