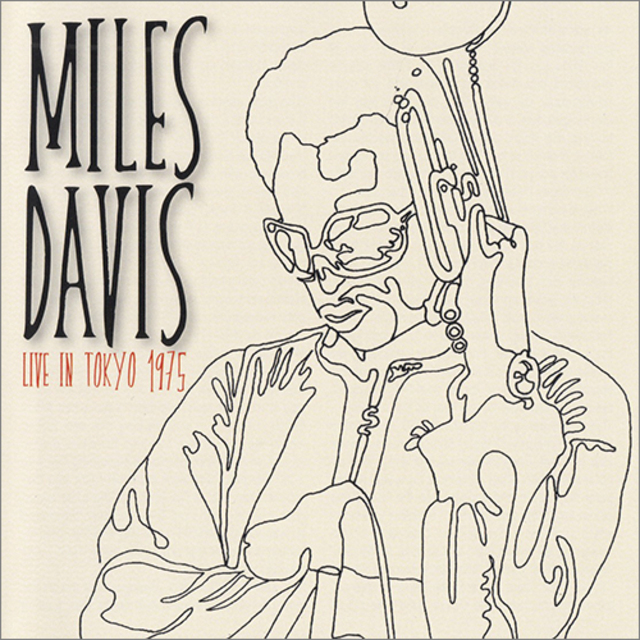 Artist:
Miles Davis
Album:
Live In Tokyo 1975
Genre:
Fusion, Jazz-Rock
Label:
Hi Hat
Released:
2015
Quality:
FLAC (tracks+.cue)
Tracklist:
CD 1:



Prelude & Funk (21:48)
Maiysha (15:46)
Ife (18:22)
CD 2:



Mtume (4:11)
Turnaround Phrase (5:20)
Tune In 5 (4:07)
Untitled (10:27)

Personnel:

Miles Davis - trumpet, organ
Sonny Fortune - alto & soprano sax, flute
Pete Cosey - guitar, synthesizer, kalimba, table percussion
Reggie Lucas - guitar
Michael Henderson - bass
James "Mtume" Heath (aka Foreman) - percussion, rhythm box
Al Foster - drums
Massive electric Miles from the same Japanese tour that gave the world the Panagaea and Agharta albums – tracks that were recorded ten days before the concert that appeared on those records, with different songs as well! The music is a dark brew of funk, fusion, and some surprisingly spiritual currents – thanks to wonderful work from Sonny Fortune on alto, soprano sax, and flute – working here alongside guitarist Pete Cosey, who provides plenty of the fuzzier, freakier moments of the set – as does keyboardist Reggie Lucas! Al Foster's drumming is wonderful – and Michael Henderson's bass will blow you away if you only know his later smoother soul albums – but as usual, Miles is the star once he opens up his horn and steps into the darkness.
For those who prefer that electric phase in all its murk and madness, another tape from the vaults could be just the ticket instead. Live in Tokyo 1975 comes from a short time before Davis's retirement—a point when the music was at its funkiest and angriest, when he would slap a wah-wah effect on any instrument in sight and no amount of electric fuzz was too much. This one was recorded for a radio broadcast ten days before the famous concerts that produced Agharta (Columbia, 1975) and Pangaea (Columbia, 1976) and is similarly not recommended for the faint of heart.
This septet was well into the "deep African thing, a deep African-American groove, with a lot of emphasis on drums and rhythm" as Miles later described it, weaving earthy percussion and juiced-up rock into 80 minutes of primordial voodoo trance. By this point he had the band running as a well-oiled machine, able to direct dynamic arrangements, segues and stop-on-a-dime changes all in the moment. They spin out one dense churning groove after another, whether trading solos around loose structural frameworks or sometimes getting (again borrowing the Chief's words) "a lot of intricate shit … working off this one chord." He picks and chooses spots to dart in with a simple trumpet line or the odd stray note, then punches at the organ as if trying to exorcise his osteoarthritis pain by sheer force of sound amid the haze of medication and drugs.
The ghost of Jimi Hendrix is alive and well in the wailing of Pete Cosey and Reggie Lucas, while the drum/percussion team lays down a series of staggered rhythms thick enough that you'd need a machete to wade through. There isn't really a set list so much as a contiguous series of song sketches to explore. "Maiysha" starts out cool and airy before turning into some kind of tropical-themed nightmare; "Ife" skips the modulating bass line of the studio version and explores the more abstract sections instead, blending light flute with menacing organ before giving everyone some free space to blow.
The Tokyo show is a close sibling to those abovementioned albums and Dark Magus (Columbia, 1977), but of course each one has its own character. Live in Tokyo 1975 is perhaps more tight and lean, not quite as off-the-wall crazy as Pangaea or as loud and crowded as Dark Magus—thought not terribly far off either—and a most welcome complement for those of us who find this phase endlessly fresh all these decades later. After Gil Evans died, Davis always insisted his late friend hadn't truly gone away, not least because you could hear how much he'd affected the music of others. Vastly different as they are, both these releases still tell us the same thing about Miles Davis: he's not only still around someplace, he's still waiting for the rest of the world to catch up.