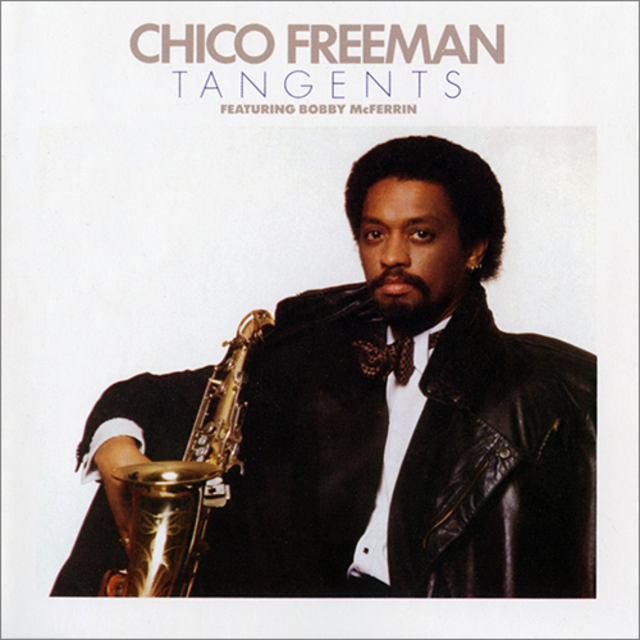 Artist:
Chico Freeman
Album:
Tangents
Genre:
Post-Bop, Progressive Jazz
Label:
Wounded Bird
Released:
1984/2008
Quality:
FLAC (tracks+.cue)
Tracklist:
Tangents (7:52)
Sir Tashi And The Yetti (5:40)
Ballad For Hakima (3:24)
Fifty Tenth Street (5:12)
Computerized Indifference (5:42)
Sangoma And Nelly (4:59)
You Are The One (7:23)
Spook And Fade (6:53)

Personnel:

Chico Freeman - woodwinds, percussion
Mark Thompson - piano
Steve Coleman - alto & soprano saxophone
Cecil McBee - bass
Billy Hart - drums
Jay Hoggard - vibes
Bobby McFerrin - vocals
John Purcell - woodwinds
John Koenig - bass
Freddie Waits - drums & percussion
Kenny Werner - piano & synthesizer
James Bradley, Jr. - drums
An interesting if quite diverse set, this album is best remembered for featuring up-and-coming singer Bobby McFerrin on a few selections. McFerrin has his moments, as does tenor saxophonist Chico Freeman and such notable sidemen as altoist Steve Coleman, John Purcell on reeds, either Kenny Werner or Mark Thompson on piano, Freeman's longtime bassist Cecil McBee and drummer Billy Hart, among others. The material (by Freeman, Thompson and Werner) is actually not that significant, and the date on a whole is less memorable than many of Chico Freeman's earlier sets, but it has its enjoyable spots.