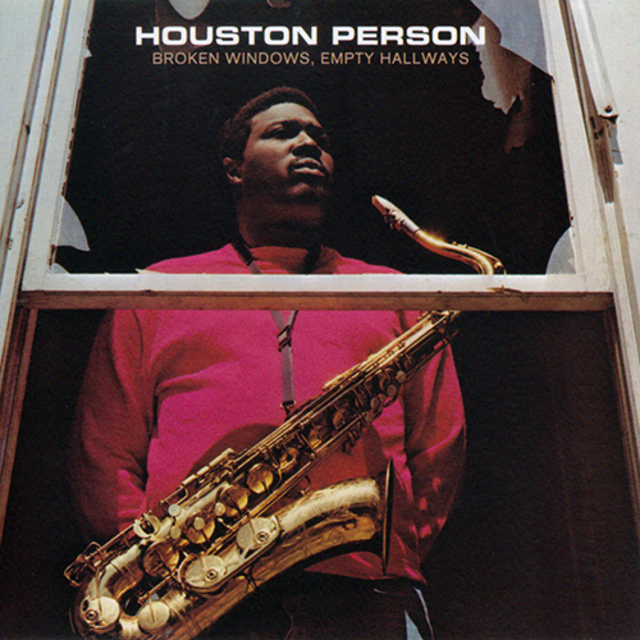 Artist:
Houston Person
Album:
Broken Windows, Empty Hallways
Genre:
Mainstream Jazz
Label:
Prestige/Fantasy
Released:
1972/2004
Quality:
FLAC (tracks+.cue)
Tracklist:
Broken Windows, Empty Hallways



I Think It's Going To Rain Today (6:13)
Don't Mess With Bill (3:11)
Everything's Alright (4:31)
Mr. Bojangles (4:07)
Houston's Blues (6:25)
Imagine (5:05)
Let's Call This (4:13)
The Pimp (Bleeker Street) (4:14)



Sweet Buns & Barbeque

A Song For You (4:39)
The Trouble With Hello Is Goodbye (4:05)
Scared To Be Alone (4:18)
Sweet Buns And Barbeque (3:08)
This Masquerade (6:22)
Down Here On The Ground (3:48)
Put It Where You Want It (3:15)
Groove Thang (3:06)
DOWNLOAD FROM FILECAT.NET >>>
It's hard to know what to think when jazz artists record popular songs. Are they recording them because they like the songs and think something new can be brought to them? Or are they hoping that by recording popular songs they too can become popular? Broken Windows, Empty Hallways includes two albums recorded by tenor Houston Person in 1972, the first of the same name and the second titled Sweet Buns & Barbeque. Both albums contain a number of songs that were popular at the time, from the soulful "Don't Mess With Bill" to John Lennon's "Imagine" to Webber-Rice's "Everything's Alright."
A large cast helps out on both albums, including notables like bassist Ron Carter and guitarist Joe Beck. However, the talented cast members never really get a chance to let their hair down. "Imagine," for instance, is presented in a straightforward, unimaginative fashion with Person mostly sticking to the melody line. In other words, many of the songs here sound like an early form of easy listening or smooth jazz, though not nearly as cloying. Person does insert other oddities like Thelonious Monk's "Let's Call This" into the program, but his commitment to the material remains lukewarm. Broken Windows, Empty Hallways is finally an album for people who like jazzy sounding instrumentals, but don't really like jazz.