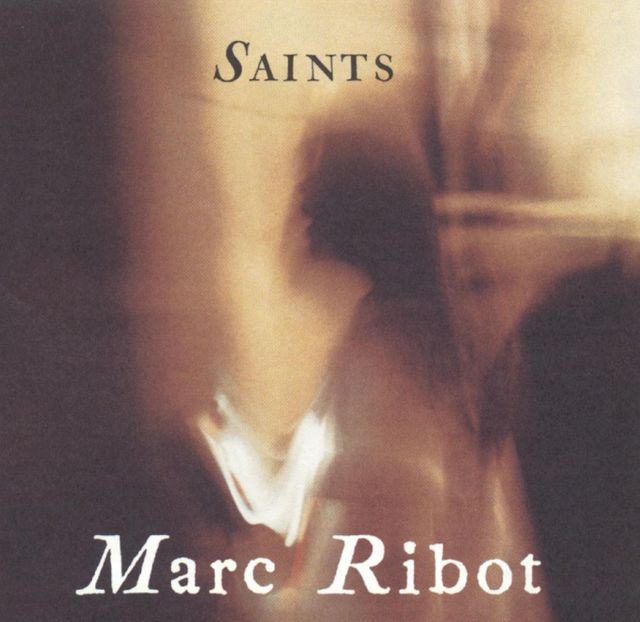 Artist:
Marc Ribot
Album:
Saints
Genre:
Modern Jazz / Free Improvisation
Released:
2001
Quality:
APE (image+.cue)
Tracklist:
Saints (Albert Ayler)
Book of Heads # 13 (John Zorn)
I'm Getting Sentimental Over You (Bassman/Washington)
Empty (Marc Ribot/Francois Lerdeau)
Happiness Is a Warm Gun (Lennon/McCartney)
I'm Confessin' (That I Love You) (Daugherty/Neiburg)
Go Down Moses (Trad.)
St. James Infirmary (Trad.)
Somewhere (Leonard Bernstein/Stephen Sondheim)
Holy Holy Holy (Albert Ayler)
It Could Have Been Very Very Beautiful (John Lurie)
Witches and Devils (Albert Ayler)

There are many adjectives that describe Marc Ribot -- some of the ones that immediately come to mind include adventurous, experimental, fearless, and eclectic. But one adjective one won't hear in connection with Ribot is predictable. Capable of playing everything from jazz to rock to classical, the guitarist is one of music's more unpredictable figures. Released in 2001, Saints is an avant-garde jazz outing that finds Ribot playing unaccompanied solo guitar. There are no drums or bass here -- it's just Ribot and his guitar, and the explorer successfully turns his attention to everything from the Beatles' "Happiness Is a Warm Gun" and Stephen Sondheim's "Somewhere" to the standard "St. James Infirmary" (which has been heard countless times in Dixieland and classic jazz settings, but lends itself equally well to an avant-garde makeover). Ribot also brings his distinctive guitar to the famous spiritual "Go Down Moses," as well as two pieces by '60s free jazz firebrand Albert Ayler: "Witches and Devils" and the title song. Although Ribot's playing is quite free, it's also quite musical. This isn't an album of atonal chaos; the guitarist favors an inside/outside approach, and even though his improvisations are left-of-center, Saints isn't as far to the left as an album by saxophonist Charles Gayle (just to give one example) would be. That isn't to say that Gayle's atonality isn't equally valid -- only that Ribot approaches avant-garde jazz in a very different way. Saints is full of discernible melodies; typically, Ribot will warmly embrace a melody before he ventures outside. And that inside/outside contrast serves him well throughout this excellent and very unpredictable set.
Review by Alex Henderson