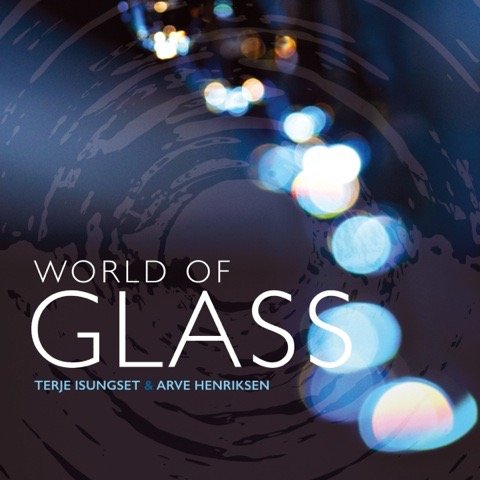 Artist:
Terje Isungset & Arve Henriksen
Album:
World of Glass
Genre:
Modern Creative, Ambient, Experimental
Label:
All Ice Records
Released:
2014
Quality:
FLAC (tracks)
Tracklist:
Cave
Looking Through
Transparent Shadow
Crystal Clear
Surface
Optical Density
Silica
Obsidan
Float
Crunchy Crystal
Melting Glass Process
Blow
Murano Stories
Prism
Clearness at Departure

Personnel:

Arve Henriksen - glass horns & glass trumpets
Terje Isungset - glass percussion
The album "World of Glass" was released on the 24th of October at the Umeå Jazz Festival in Sweden. By then the journey leading up to the album started five years earlier.
The story started in 2009 when Terje Isungset and Arve Henriksen were approached by Madli-Liis Parts from "Foundation Tallinn 2011", the organization responsible for all arrangements associated with Tallinn being the European Culture Capital of 2011. The idea was to do a series of concerts using only instruments made entirely of glass.
By that time Isungset was already well-known as a unique percussionist who could make remarkable sounds from almost anything. He has himself done several projects where he has made his own instruments from scratch, culminating in his Ice Music project with instruments made solely from ice. Isungset must therefore have looked like the ideal artist for the project that Foundation Tallinn 2011 had in mind.
Arve Henriksen, a man not afraid of pushing the limits of what music can be, and who has worked with Isungset several times before (documented on albums like "Ice Concerts" (All Ice Records, 2008) and "Ellivan" (NorCD, 2009)), was a natural choice to become Isungset's partner in crime on this occasion.
Over the next two years Estonian glass artists, well-established craftsmen and women as well as young students of this profession, would work intensely on creating new and innovative glass instruments that could invoke interesting sounds for Isunget and Henriksen to work with.
Isungset and Henriksen would visit Tallinn repeatedly to give the artists feedback on how to proceed. In the end, Henriksen and Isungset had a total of about 30 glass instruments to play for the sold-out concert series in Tallinn in December 2011, where the album "World of Glass" (All Ice Records, 2014) was also recorded.
The concerts were a huge success. However, there is no guarantee that a project like this makes for an interesting album.
For some special projects of this kind one might end up with a concept that is interesting to listen to once, and the audience might be able to appreciate the work and sweat involved in making the project happen. But the music might not really have something that makes it interesting to listen to by itself several times, which would be a nice touch if you want to release the music as an album.
So how does "World of Glass" translate from a stage performance to an album?
Being a listener that hasn't seen the live performances, I'm happy to report that "World of Glass" is a very interesting album in and of itself. And even though it is the origins of the instruments and the technical challenges involved in making the concept a reality that sets this project apart from other projects by Henriksen/Isungset, and indeed most other musical projects in general, it is not strictly necessary to know this to enjoy the music on the album.
Isungset in particular presents himself as someone "between a sound artist and shaman" on his website. And if Ruben was taken into spaaaace by Eple Trio's "Universal Cycle", "World of Glass" takes me far back in time and out in the woods between steep mountains in the middle of the night. As with most projects involving Isungset, the sense of _nature_ is strongly present in this music. And rather than using sci-fi as a reference, I'm pretty sure that fans of fantasy literature or people fascinated by history of the Nordic region back in the viking era, could find this album an appropriate soundtrack while reading.
The soundscapes themselves provide some sort of narrative where we as listeners can "fill in the blanks" and create imagery in our heads to go with the music. The album makes me want to make sure the house is quiet and turn off the lights before I put it on and sit back, close my eyes and just take in the majestic sound.
For majestic it is!
Here are gong-like sounds at the bottom, different kind of horns, sounding like anything from goat horns to saxophone to whistles, as well as sounds you have never heard before. There is word-less whispering into your ear as well as faint cries from a distance. At times, I'm out in a forest in the dark, other times I'm in a large cave...
The music is highly evocative and serves as fuel for the imagination. As such, the album lends itself perfectly as a soundtrack to long and dark winter nights.
Isungset is definitely one of the most fascinating percussionists in the world, and the way he's able to bring all kinds of things to life as instruments through clever use of microphones, is downright extraordinary. He creates a three-dimensional room of sound all by himself, freeing up Henriksen to create colourful phrasings on top, using not only the glass instruments but his voice as well. We must not forget to mention sound guru Asle Karstad when talking about this album. This master engineer, who has created fantastic sound at live performances for countless artists over the years, must be duly credited for the magnificent sound on the album.
"World of Glass" is a beautiful album that documents a unique project, bringing together different art forms into a completely new concept. The album has really made me want to experience this live. I have no idea whether this concept can or will be sent out on the road, but if I get the chance I will definitely go to see it.
And so should you ...