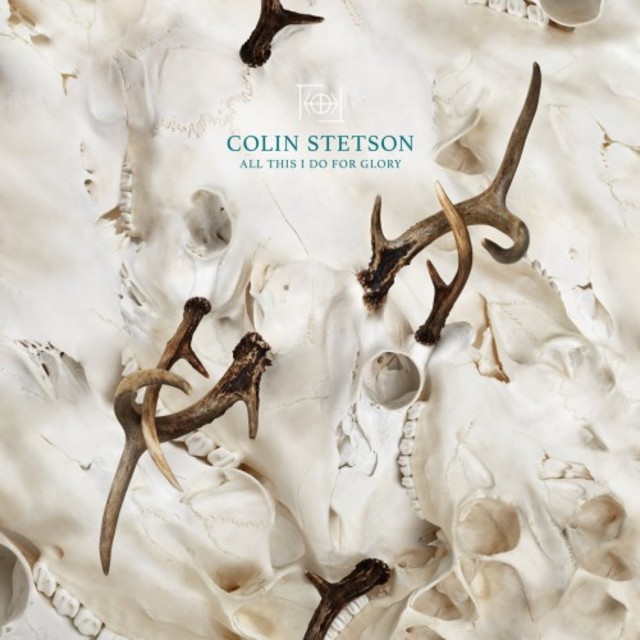 Artist:
Colin Stetson
Album:
All This I Do for Glory
Genre:
Avant-Garde Jazz, Electronic, Experimental
Label:
52Hz
Released:
2017
Quality:
FLAC (tracks+.cue)
Tracklist:
All This I Do for Glory (07:19)
Like Wolves on the Fold (07:36)
Between Water and Wind (06:23)
Spindrift (06:27)
In the Clinches (02:47)
The Lure of the Mine (12:59)
DOWNLOAD FROM FILECAT.NET >>>
Saxophonist/clarinetist/composer/sound explorer Colin Stetson returns to solo work on All This I Do for Glory, picking up four years after New History Warfare, Vol. 3. This set bears all the hallmarks of Stetson's artistic singularity -- athletic, circular breathing, polytonal and harmonic exploration, focused composition, vocalizing from the horn -- all recorded live in-studio without overdubs or loops. He's always imbued even his most vanguard musical notions with an attractive musicality, but he goes deeper and wider here -- into empathy itself. Stetson touches on emotional and spiritual levels in some of these pieces that are demonstrably tender in contrast to the more familiar primal sounds on previous albums.
He has learned about getting "airiness" into his music -- inspired by the sound and production style of Enya's Shepherd Moons album. By pinpointing exactly where air left his nose and mouth, Stetson could place of microphones -- lots of them -- around his horns and on both sides of his face, picking up each air sound. He also deliberately utilized something horn players are taught not to do: "venting" -- slightly opening up the sides of the mouth to let air pass outside.
The title track offers a percussive palette of low-end bass notes, fingersnapping sounds, and a falsetto vocal, all expressed as constants through tonal and pattern changes. While the horn sounds and rhythms draw the listener in, Stetson's moaned vocal is chant-like, haunting, and beautiful. It remains so even when the tune changes toward a darker phase. Just past the middle, it sounds like there is no horn at all, just air and that otherworldly moan. "Like Wolves on the Fold" commences with an exhalation, a contrast to its dramatic, frenzied pace. His voice howls inside the horn, meeting a cascade of percussive patterns of fingerings, notes, and even tones. The cadence breaks occasionally, but rather than offering respite, it increases the dynamic tension. Set highlight "Spindrift" sounds like it was recorded in a cathedral. While its tempo is even more intense than the aforementioned track, it's played in a higher register on a different horn, creating a blurry but blissed-out smear of notes and insistent statements. Even though his voice doesn't waver all that much, it delivers a song-like quality. (It feels like the ecstatic Terry Reilly singing with My Bloody Valentine.) The brief " 'In the Clinches" is sheer brute sonic physicality, while the 13-minute closer "The Lure of the Mine" is the most abstract thing here, using multiphonics and skittering percussive sounds that "drive" the fingerholes. It changes in tempo, cadence, texture, and emotion, but remains strangely accessible no matter what tangents it follows or caverns it excavates, nor how hard the fingered rhythms hit. Stetson claims that All This I Do for Glory "explores ambition, legacy, afterlife, and the beginning of a doomed love story in the style of Greek tragedies." Based on what's here, implied and plainly stated, there's no reason to doubt him.
Review by Thom Jurek