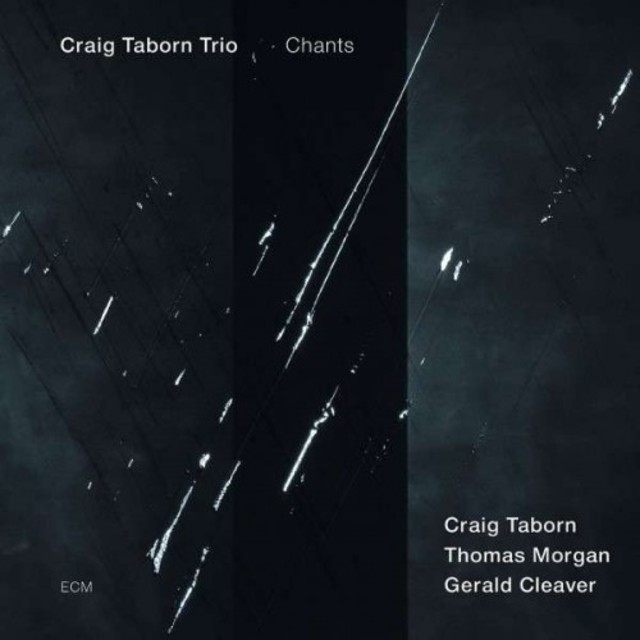 Artist:
Craig Taborn Trio
Album:
Chants
Genre:
Contemporary Jazz, Modern Creative
Label:
ECM Records
Released:
2013
Quality:
FLAC (tracks+.cue)
Tracklist:
Saints
Beat The Ground
In Chant
Hot Blood
All True Night / Future Perfect
Cracking Hearts
Silver Ghosts
Silver Days Or Love
Speak The Name

Personnel:

Craig Taborn - piano
Thomas Morgan - bass
Gerald Cleaver - drums
Recently hailed by DownBeat as one of the visionaries of the current wave, Craig Taborn has a unique perspective on creative music-making. Just as Avenging Angel subverted expectations of solo improvised piano, so does Chants find its own response to the vast tradition of the piano trios. The pieces that Taborn has been writing for the band in the eight years of its existence are set up to generate a new group music by channeling the special skills of drummer Gerald Cleaver and bassist Thomas Morgan. I knew that if I created a context and then deferred, fully, to Geralds and Thomass sensibilities it would inherently be stimulating and would also challenge the context. I wanted to invite that challenge: Id much rather engage with the group, always, than have the format be piano adventures with supporting cast. Morgan and Cleaver share the leaders concern for compositional shape and multi-layered improvisational detail, as the music is pulled between the poles of density and spaciousness, to dramatic and thrilling effect. Chants was recorded in New York in June 2012, and produced by Manfred Eicher.