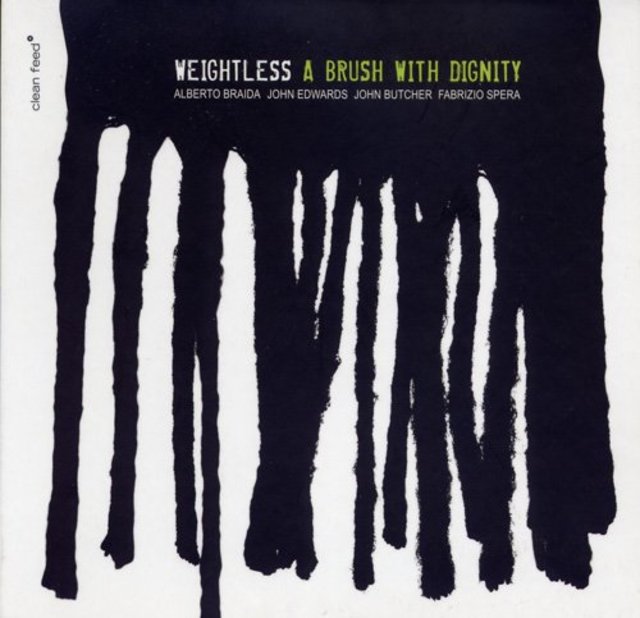 Artist:
Weightless
Album:
A Brush with Dignity
Genre:
Avant-Garde / Free Improvisation
Label:
Clean Feed
Released:
2009
Quality:
FLAC (image+.cue)
Tracklist:
Apre
Centri
Vista
Termo
DOWNLOAD FROM FILECAT.NET >>>
Personnel:

Alberto Braida: piano
John Butcher: tenor and soprano saxophones
John Edwards: double bass
Fabrizio Spera: drums
British artists and intellectuals have an old fascination for the Italian culture, and Italians like the way they, and their history and classical art, are envisioned by English writers, poets, painters and filmmakers. That's, inevitably, the context of this cooperative effort between John Butcher and John Edwards, from one side, and Alberto Braida and Fabrizio Spera, from the other. It demands your full attention, not because it's difficult (it may be, at times, but who wants real good music to be "easy"?), but because it's intense and needs your open ear and time. First of all, the music is totally improvised, even if it seems meticulously composed. No contradiction here: that's what the improvising masters do, and all the four of them are specially gifted in that aspect. Then, you'll notice there's no leader or hierarchical organization, everything happening through a collective flow, and that's why the credits go to a band name, Weightless. No-one even tries to start an ego-trip: this is a society of equals. Finally, you'll find yourself in a state of bliss, because the resulting music couldn't be more surprising.