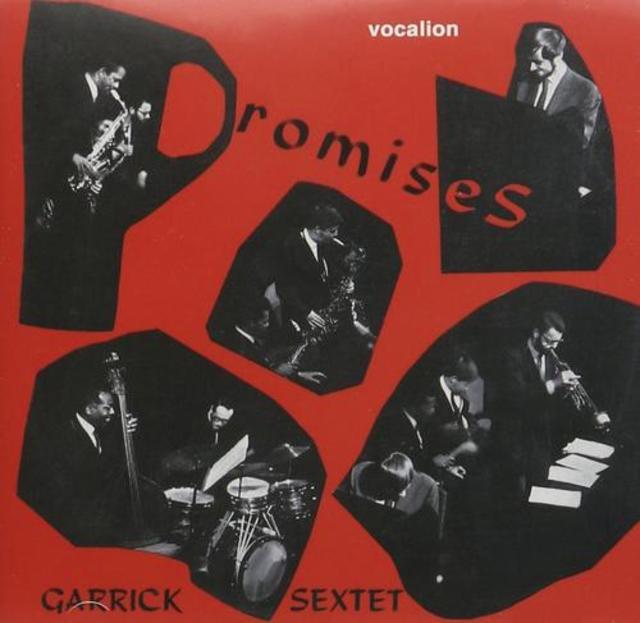 Artist:
Michael Garrick Sextet
Album:
Promises
Genre:
Post-Bop, Modal
Label:
Vocalion
Released:
1965/2008
Quality:
FLAC (tracks+.cue)
Tracklist:
Promises (Garrick) - 3:35
Parting Is Such (Garrick) - 7:26
I've Got Rhythm (Gershwin) - 3:34
A Thing of Beauty (Garrick) - 5:19
Merlin the Wizard (Garrick) - 6:18
Second Coming (Garrick) - 5:33
Requiem (Garrick) - 4:46
Leprechaun Leap (Garrick) - 5:22
Portrait of a Young Lady (Garrick) - 4:35
Song by the Sea (Garrick) - 4:04
DOWNLOAD FROM FILECAT.NET >>>
Personnel:

Michael Garrick - piano
Tony Coe - tenor saxophone, clarinet
Joe Harriott - alto saxophone
Coleridge Goode, Dave Green (#3,4,10) - bass
Ian Carr - trumpet, flugelhorn
Colin Barnes - drums
2008 marks British jazz legend Michael Garrick's 75th birthday year, and what better way to celebrate than by reissuing one of his classic Argo LPs from the 1960s. Promises is certainly one of the very best albums within the Garrick canon and sports some equally legendary names including Joe Harriott (alto sax), Ian Carr (trumpet & flugelhorn) and Tony Coe (tenor sax & clarinet). Regular Garrick sideman Shake Keane was scheduled to appear, but shortly before the recording sessions left for Germany to join Kurt Edelhagen's radio band, hence Ian Carr's presence.
The music is typical of Garrick - by turns lyrical, angular, introverted, extroverted, swinging, pensive but always interesting and original. The album is devoted to Garrick's original compositions with the exception of his semi-free reworking of the Gershwin classic I've Got Rhythm. Here the group pares down to a trio - with Dave Green (bass) replacing Coleridge Goode - to produce a startling reworking of this jazz standard. Garrick's love of literature is never too far away from his music, and this album is no exception. The closing track, Song by the Sea, takes both its name and inspiration from a poem by Laurie Lee, one of Garrick's collaborators in the classic 1964 Argo LP 'Poetry and Jazz in Concert' (reissued on Vocalion 2CDSML 8416). There are plenty of moments throughout for the individual talents of the Sextet to shine, such as Tony Coe's superb clarinet solo in Leprechaun Leap, originally written by Garrick as a vehicle for Irish-ancestored tenor saxophonist Dick Morrisey. Promises – a remarkable album by a remarkable musician. (
Dutton Vocalion
)