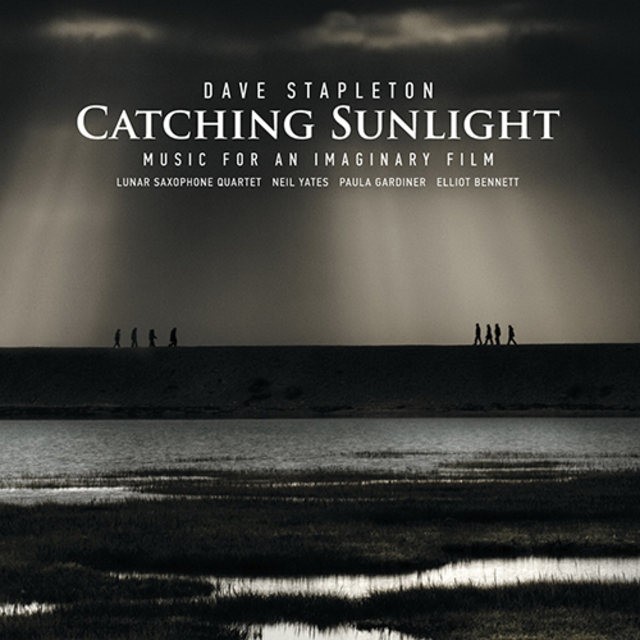 Artist:
Dave Stapleton
Album:
Catching Sunlight
Genre:
Modern Creative
Label:
Edition Records
Released:
2008
Quality:
FLAC (tracks+.cue)
Tracklist:
Treading the Earth (3:42)
Catching Sunlight (8:34)
Dancing Round Rocks (3:47)
A Shady Mantle (4:21)
Shimmers (5:09)
Under the Canopy (3:13)
Of Willow Fringe (3:02)
Stepping Out (9:52)
Beyond the Horizon (4:46)
Stalking the Vision (2:10)
Encircling the Ocean (3:08)
DOWNLOAD FROM FILECAT.NET >>>
Personnel:

Dave Staplton - piano, composer
Neil Yates - trumpet
Paula Gardiner - bass
Elliot Bennett - drums
Sometimes words are not enough. Sometimes you just have to listen, let the music catch you and carry you with it. Sometimes the music is everything. Catching Sunlight has everything. Pianist and composer Dave Stapleton's new album Catching Sunlight is filled with gorgeous melodies, drenched in sensual harmonies and driven by subtle, shifting rhythms and strange, exotic time signatures. New Music group, the Lunar Saxophone Quartet, commissioned Stapleton to write a long work in 2007 for four saxophones and piano. Catching Sunlight is the result. As the work progressed, it became clear that doing it justice required a greater number of voices to allow its rich and glorious colours and tones to emerge. The answer was simple – a full Jazz rhythm section using Stapleton's regular musical partners bassist Paula Gardiner and drummer Elliot Bennett with the addition of trumpeter Neil Yates.
The Lunar Saxophone Quartet aim to bring New Music to the widest possible audience without pandering or patronising. Their standards are exacting and they only commission the best. Their next CD FLUX will feature new works by Graham Fitkin, Andrew Poppy, Michael Nyman and Gabriel Jackson. With Catching Sunlight they succeed on all counts and Dave Stapleton joins this august company.