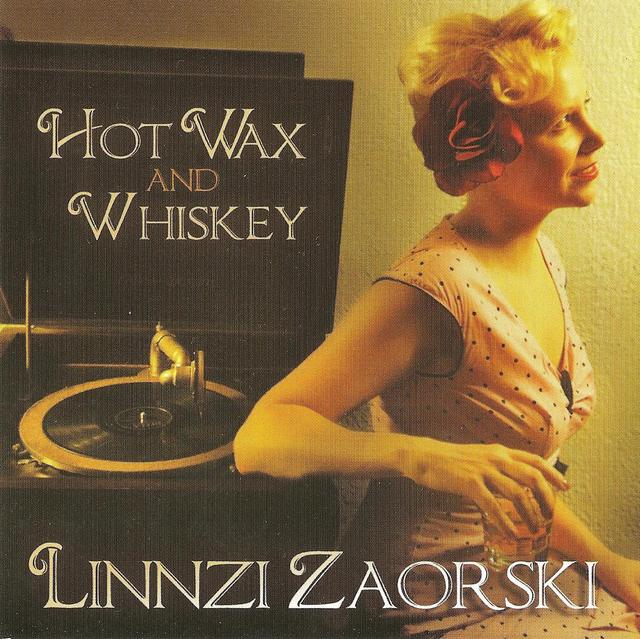 Artist:
Linnzi Zaorski
Album:
Hot Wax and Whiskey
Genre:
New Orleans Jazz / Swing
Released:
2007
Quality:
FLAC (image+.cue)
Tracklist:
Between The Devil And The Deep Blue Sea 2:14
The Object Of My Affection 3:29
I Hate Myself (For Being Mean To You) 3:58
This Can't Be Love 2:45
Good Morning Heartache 5:02
How Deep Is The Ocean 3:15
Rhythm In Me 2:08
It's Too Hot For Words 2:05
Just One Of Those Things 3:13
You Turned The Tables On Me 3:14
Deed I Do 2:23
The Lady In Red 3:59
Bei Mir Bist Du Schoen 3:48
Do You Know What It Means To Miss New Orleans 3:30
DOWNLOAD FROM FILECAT.NET >>>
Personnel:

Bass – Robert Snow
Clarinet – Bruce Brackman
Guitar – Matt Johnson
Saxophone – Rob Wagner
Trumpet – Charlie Fardella
Violin – Matt Rhody
Vocals – Linnzi Zaorski
Hot Wax and Whiskey reviewGambit Weekly 10/13/07Ninth Ward chanteuse Linnzi Zaorski is a familiar and beguiling sight, holding down the stage anywhere cocktails are served. With vintage mic and dresses, and a gardenia tucked into her platinum locks, it's hard to separate her live appeal from the supper-club set dressing aspect. Live, she turns a barroom into a speakeasy with a wink and a whisper. On the record, her light, girlish voice and Delta Royale band turn out standards with aplomb. It's tough to make a mark on swinging standards like 'Bei Meir Bist Du Schoen," and on emotionally drenched tracks like 'Do You Know What It Means To Miss New Orleans" and Billie Holiday's aching 'Good Morning Heartache," but Zaorski, along with other familiar downtown faces like Rob Wagner on sax and the fresh touch of Washboard Chaz on a few tracks " did Glenn Miller have a washboard? " does admirably. Sweet and a little spicy, Zaorski adds a kick to a familiar recipe, but for the full effect, catch her after dark with a drink in your hand.
by Alison Fensterstock