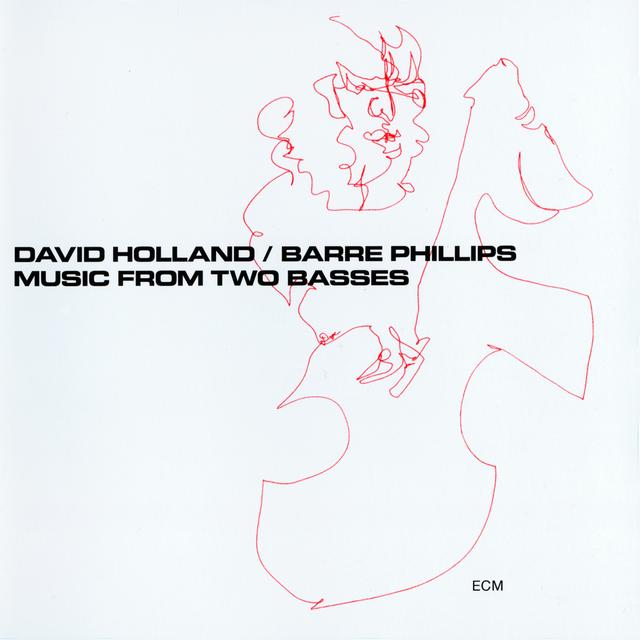 Artist:
David Holland / Barre Phillips
Album:
Music From Two Basses
Genre:
Modern Creative, Free Jazz
Label:
ECM Records
Released:
1971/2005
Quality:
FLAC (tracks+.cue)
Tracklist:
Improvised Piece I
Improvised Piece II
Beans
Raindrops
May be I can sing it for you
Just a Whisper
Song for Clare
DOWNLOAD FROM FILECAT.NET >>>
Solo bass recordings can be a challenge for the casual listener, an entire album of bass duets even more so. Still, based on the word from ECM Records in Germany, one of the most requested titles for reissue on CD, previously only available on vinyl, is just that: Music from Two Basses, one of the label's earliest recordings, teaming a young David (these days less formally known as Dave) Holland and Barre Phillips.
An odd choice? Perhaps. But with a discography that is nearing one thousand titles and spanning over 35 years, ECM has never been afraid to skirt convention. One look at the early catalogue—heavily weighted towards free improvisation by artists including Derek Bailey, Marion Brown, and Wolfgang Dauner—and Music from Two Basses fits right in. But the label's purview has expanded considerably in the ensuing years, with a current roster that includes Evan Parker's Electro-Acoustic Ensemble, Louis Sclavis, and the Art Ensemble of Chicago. And if Holland and Phillips made an album today, it would certainly be different, but Music from Two Basses is by no means out of place within the label's overall body of work.
Most curious is that the two purely improvised pieces representing the first half of the album feel, with the exception of Holland's closing piece, "Song for Clare, as if they have the most structure. "Improvised Piece I begins with both bassists interacting freely in harmonically and rhythmically open territory. But halfway through the ten-minute improvisation, they take a turn towards a more sombre and lyrical place—with one soloing over the other's minor-keyed pulse, only for the two to magically switch roles farther in. "Improvised Piece II feels like a curious dialogue: in some places one player responds to the other, in others they're more like two hyper-conversationalists, both trying to make their points at the same time. Not always a comfortable listen, but always an intriguing one.
But the compositions that are attributed individually to Holland or Phillips in many ways conform the least. The density of Phillips' "Beans sounds as if more than two bassists are playing—possibly an exercise in overdubbing, but just as likely an early experimentation with tape loops, something Phillips would continue to explore on future albums. Holland's "Raindrops is aptly titled, with seemingly random notes beginning softly and more sparsely, gradually building in both intensity and frequency. Sometimes, rather than looking for traditional musical convention, the idea is to accept the concept of instruments emulating the natural music that exists all around.
While Phillips' career would remain aligned with the avant-garde, Holland would gradually evolve toward more accessible rhythm-centric and arrangement-oriented music, and his reputation and popularity have increased almost exponentially. Music from Two Basses provides an early look into both bassists' careers, and while it's a challenging listen, it's ultimately a fundamental component of their greater musical personalities.