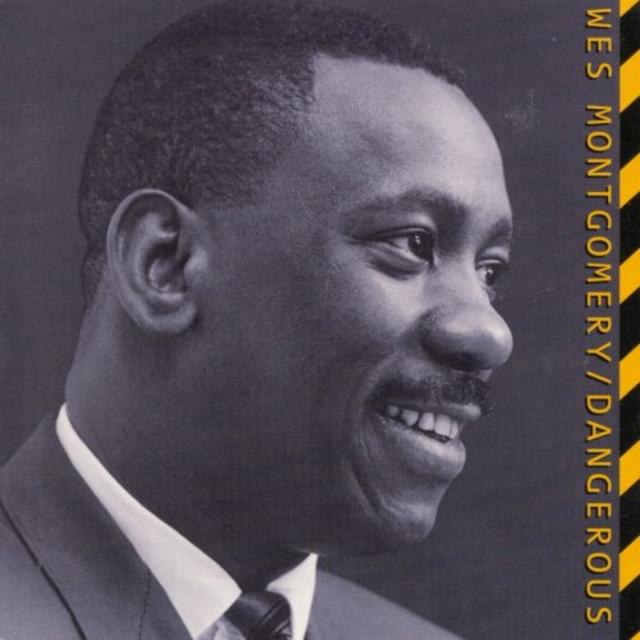 Artist:
Wes Montgomery
Album:
Dangerous
Genre:
Bop, Hard Bop
Label:
Milestone Records
Released:
1999
Quality:
FLAC (tracks+.cue)
Tracklist:
If I Should Lose You (take 2 - alternate) (Rainger-Robin) - 6:16
S.O.S. (take 2 - alternate) (Montgomery) - 4:50
Yesterday's Child (DeForest) - 4:26
Dangerous (Montgomery) - 8:16
Lolita (Harris) - 5:16
Blues Riff (take 7) (Montgomery) - 4:18
Stella by Starlight (take 1) (Washington-Young) - 9:58
Stella by Starlight (take 2) (Washington-Young) - 10:54
On Green Dolphin Street (take 2) (Kaper-Washington) - 7:11
DOWNLOAD FROM FILECAT.NET >>>
Personnel:

Wes Montgomery - guitar
Melvin Rhyne - organ (#3-6)
Wynton Kelly - piano (#2)

Buddy Montgomery - vibraphone (#7-9)
Monk Montgomery - bass (#1,7-9)

Bobby Thomas (#1), George Brown (#3-6), Jimmy Cobb (#2) - drums
Johnny Griffin - tenor saxophone (#2)
This fill-in-the-gaps compilation of early-'60s sessions includes six tracks (two of them alternate takes) that were previously only available on the box set The Complete Riverside Recordings, and three previously unissued alternate takes from the performance that yielded the 1961 live album The Montgomery Brothers in Canada. Even with just nine tracks, Montgomery is heard in a variety of contexts: the ballad "If I Should Lose You" performed by the Montgomery Brothers (an alternate take), the 1962 live version of "S.O.S." with Johnny Griffin and Miles Davis' 1959-62 rhythm section (another alternate take), four 1963 songs with organist Melvin Rhyne, and the three unreleased 1961 Montgomery Brothers cuts (two of which are different versions of "Stella By Starlight") with vibraphonist Buddy Montgomery. The material is characteristic early-'60s Montgomery: quality, straight-ahead jazz that you wouldn't place among his most essential efforts, but that wouldn't displease fans or dishonor him either. There's plenty of single-note and parallel octave playing throughout, and it might be that the four tracks with Rhyne, particularly "Lolita" and "Blues Riff," are the most interesting. Three cheers, by the way, to Milestone for putting out box set-only material in a single-CD format, which makes it easy to acquire for fans without deep pockets (a rare service in the record business).
Review by Richie Unterberger