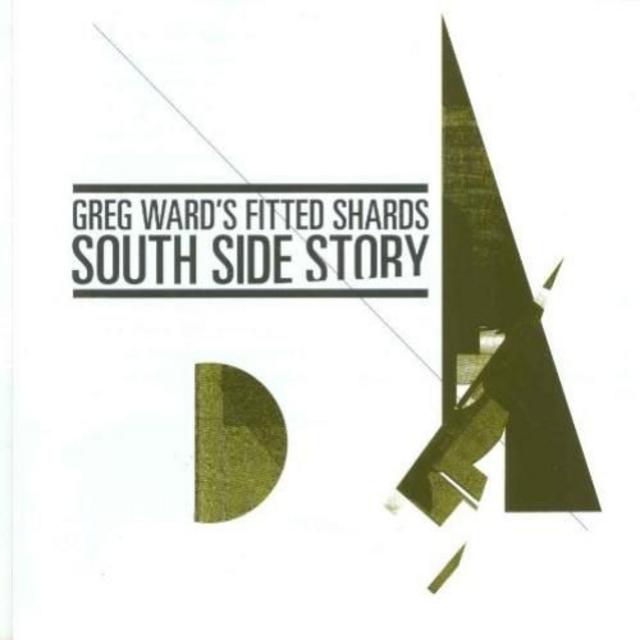 Artist:
Greg Ward's Fitted Shards
Album:
South Side Story
Genre:
Modern Creative, Contemporary Jazz
Label:
19-8 Records
Released:
2010
Quality:
FLAC (tracks+.cue)
Tracklist:
Segue
All In
Castle of Ice
Step Forward
Instructions
South Side Story
Like Mozart
University of Opportunity
Fitted Shards
DOWNLOAD FROM FILECAT.NET >>>
Personnel:

Greg Ward: alto saxophone; composition
Rob Clearfield: keyboards, piano, synth
Jeff Greene: upright and electric bass
Quin Kirchner: drums, percussion
Like many musicians, Chicago saxophonist/composer Greg Ward (now based in New York) is juggling multiple gigs: working with names from Al Jarreau to Von Freeman; recording diverse projects with Mike Reed's People, Places, and Things or electronica artist Guillermo Scott Herren aka Prefuse 73; and even conducting an orchestra for hip hop artist Lupe Fiasco. In this ever-changing environment, it would be easy to lose identity, but his brilliantly conceived and exceptionally executed debut, South Side Story, proves otherwise, revealing that Ward's got his own mojo.
Ward's potent band, Fitted Shards, and his powerful music are the fruits of an artist focused enough to seek his own voice, as Ward states in the CD's liner notes, "I felt that this album was the most concise way to convey my story." This music that unfolds is fresh, decisive, and piercing, reminiscent in tone to any number of today's progressive releases, but sounding like nothing other than Ward's uniquely daring vision.
The music's fortitude discards any notion of trying to fit a niche; Ward's Influences encompass a plethora of ideas and textures, with clear composition and seething improvisation. Commencing with "Segue," a whirlwind begins like a galactic rock opera, yet shifts into a melodic groove with an infectious sax/organ harmony.
The tracks then unfold like chapters in a book, with unexpected and exciting events lurking around every corner. The pulsing heartbeat of "All In" contains a lush canopy provided by Ward's colorful synthesizers, as well as a section where Kirchner's provides exotic percussion. The contemplated "Castle of Ice" is like the calm before "Step Forward's" storm, with its distortion feedback and grainy organ tones, as Ward's saxophone darts between the changes.
The two longest tracks are powerful statements of Ward's intent. The title track, at eleven-and-a-half minutes, begins with the whispered hushes of instruments. Growing in momentum, it morphs into a powerful solo piano spot for Rob Clearfield. Ward then joins the fray, and the two lead voices soar into the clouds. "Fitted Shards" is its counterpart—not only in length, but also in creativity—the disparate themes like shattered fragments as Ward confirms, "the song is about those broken, smashed pieces of everything that I am." The group brings them together perfectly, as only consummate musicians can—a piece that moves through intricate channels with the sounds of Clearfield's wild keyboards, Ward's seething alto, and a conclusion that is as uplifting and spiritual.
Incisive and cerebral, Ward's debut is as cutting as his group's name.