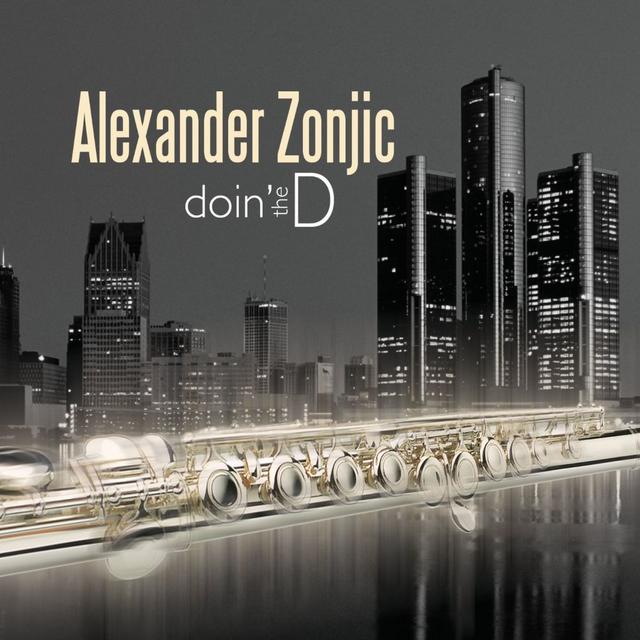 Artist:
Alexander Zonjic
Album:
Doin' The D
Genre:
Smooth Jazz
Label:
Heads Up International
Released:
2009
Quality:
FLAC (tracks+.cue)
Tracklist:
Top Down (3:57)
From A To Z (3:56)
Little Sunflower (4:19)
Passion Island (3:49)
Tourista (4:04)
Undun (4:42)
Doin' The D (3:57)
Good As Goldie (4:41)
River Raisin Nights (3:43)
Tongue Twister (3:26)
DOWNLOAD FROM FILECAT.NET >>>
It isn't hard to see why some jazz listeners might approach Doin' the D with trepidation. Flutist Alexander Zonjic is a smooth jazz artist, and one of the musicians featured on this 2009 release is the saxophonist so many jazz musicians love to hate: Kenny G. However, the album's title song boasts Brian Bromberg on acoustic bass -- and keyboardist Jeff Lorber co-produced many of the tracks in addition to helping with the composing, arranging, and engineering. So with that much participation from Lorber, could Doin' the D really be all bad? It isn't. Lorber's presence is definitely a plus, and groove-oriented tunes like "Tourista," "Good as Goldie," and "Tongue Twister" (all of which Lorber composed and co-produced with Zonjic) balance commercial and artistic considerations. The track that features Kenny G is an ethereal version of Freddie Hubbard's "Little Sunflower," which Lorber arranged. Kenny G, who is heard on soprano sax, still sounds like a poor man's Grover Washington, Jr. -- which is the same problem that Najee, Boney James, and the late George Howard have all had -- but Lorber's appealing arrangement of the Hubbard standard is the track's saving grace. Actually, Lorber is the saving grace on much of Doin' the D. As a flutist, Zonjic has a long history of fluctuating between the funkiness of Herbie Mann and Hubert Laws on one hand and the blandness that has often plagued Tim Weisberg on the other -- and Lorber seems to bring out a bit more of the Mann/Laws side of things on the tunes that he contributes to. Unfortunately, Lorber doesn't have nearly enough solo space as a keyboardist; one wishes he had a lot more room to stretch out. And most of the tracks that Lorber is absent from are run-of-the-mill smooth jazz fluff. But this 40-minute CD has more pluses than minuses -- and for all its slick, glossy commercialism, Doin' the D still has more integrity than many of the smooth jazz discs that were released in the late 2000s.
Review by Alex Henderson