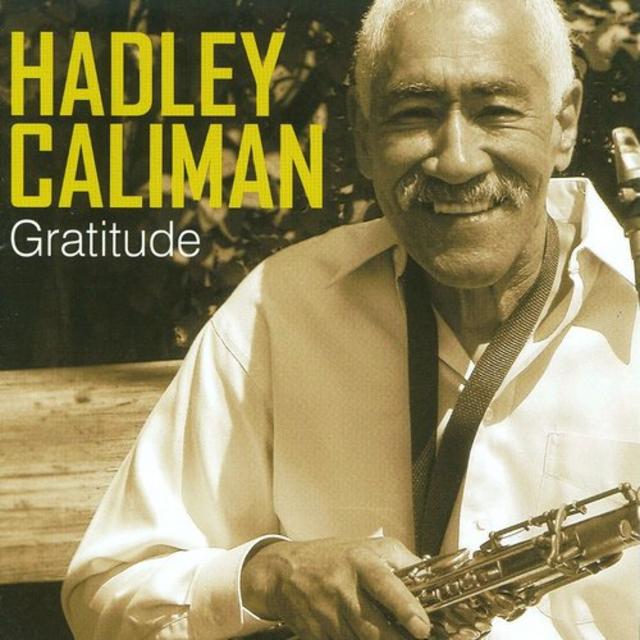 Artist:
Hadley Caliman
Album:
Gratitude
Genre:
Post-Bop
Label:
Origin Records
Released:
2008
Quality:
FLAC (tracks+.cue)
Tracklist:
Back for More (Marriott) - 5:58
This Is New (Weill) - 6:00
Invitation (Kaper) - 5:46
Kickin' on the Inside (Caliman) - 6:56
Comencio (Caliman) - 4:22
Linda (Caliman) - 3:49
If (Henderson) - 6:22
Joe Joe Dancer Bossa Nova (Caliman) - 5:22
Old Devil Moon (Lane) - 3:41
DOWNLOAD FROM FILECAT.NET >>>
Personnel:

Hadley Caliman - tenor saxophone
Thomas Marriott - trumpet
Joe Locke - vibes
Phil Sparks - bass
Joe La Barbera - drums
For his first album as a leader in a couple of decades, Hadley Caliman returns with a bang. Though released by Seattle's Origin label, it's not strictly Northwest jazz, and though containing a couple of players from the California scenes, it's not strictly West Coast jazz. It's something different, tangible, with ties to the classics but explorations well into the new beyond. For someone who's played with everyone from Dexter Gordon to Santana, perhaps this shouldn't be surprising. The album opens with "Back for More," a new item from trumpeter Thomas Marriott with some nice parallel lines and a driving rhythm section. "This Is New" provides vibist Joe Locke with his first of many opportunities to stretch out on a good extended solo that does what few vibe players are apt to pull off in this era -- maintain excitement while not succumbing to a pure show of force. By the time the album gets to "Invitation," there's a sense of Coltrane in Caliman's playing -- not mimicry, but certainly some influence. "Comencio" takes advantage of a shiny Latin groove as a backdrop for more horn interaction between Caliman and Marriott and an excellent drum solo courtesy of Joe La Barbera. "If" comes from the San Francisco scene, and has a bit of the jazz club jam sound to it, but then lets Locke loose for a vibe extravaganza only matched by the groove in bassist Phil Sparks' extended solo. The album finishes off the way it started, with a delivery that promises more. The album is a fine one, rife with Caliman's obvious talent on the sax, but perhaps more so by the full supporting cast, each member of which gets plenty of time in the limelight, and makes it worthwhile.
Review by Adam Greenberg