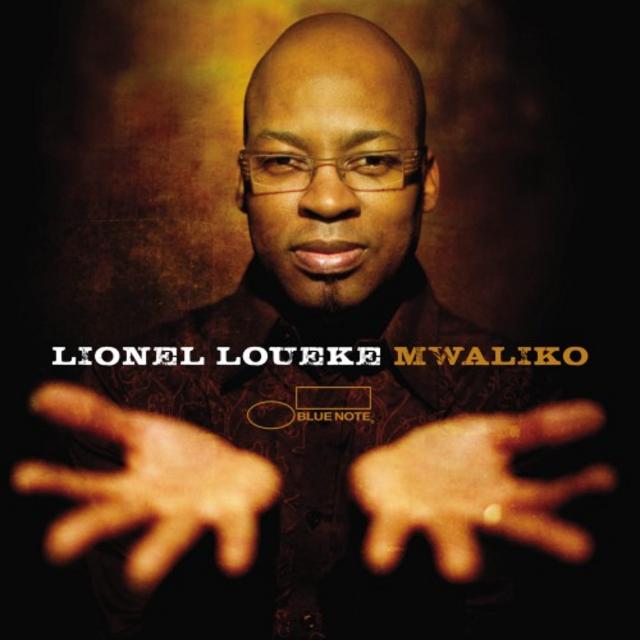 Artist:
Lionel Loueke
Album:
Mwaliko
Genre:
World Fusion, Ethnic Jazz
Label:
Blue Note Records
Released:
2010
Quality:
FLAC (tracks)
Tracklist:
Ami O
Griot
Twins
Wishes
Flying
Intro To L.L.
L.L.
Nefertiti
Vi Ma Yon
Shazoo
Dangbe
Hide Life
DOWNLOAD FROM FILECAT.NET >>>
Personnel:

Lionel Loueke - guitar, vocals
Massimo Biolcati - bass
Richard Bona - bass
Marcus Gilmore - drums
Angelique Kidjo - vocals
Ferenc Nemeth - drums
Esperanza Spalding - bass, vocals
Mwaliko is West African guitarist Lionel Loueke's second album for Blue Note. Originally planned as a series of duets, it ultimately became one of duets and trios, in order to to showcase the collective talents of Gilfema, his touring band with bassist Massimo Biolcati and drummer Ferenc Nemeth. The trio cuts are at the heart of Loueke's modern culture-blurring sound. The interplay of Gilfema offers simultaneous harmonic and rhythmic improvisation; Loueke's guitar is as much a part of the rhythm section as it is a melodic lead. The lockstep changes are immediate, instinctive, and seamless, as in "Griot." Loueke uses his singing voice -- without its other trademark effects of clicking, popping, wet snaps, rapid-fire speech, and solo doubling, etc. The melody is a chant, and establishes a groove that opens a door to improvisation. All three cuts by Gilfema offer straight-ahead jazz fans something to grab onto. The duets, however, add immeasurably to his depth. Loueke and Angélique Kidjo -- whose mothers were friends in Benin -- offer a popping, funky version of "Amio," a West African anthem written by Ebanda Manfred. Loueke's guitar and vocal effects are a virtual rhythm section with melodic flourishes as Kidjo scats, chants, flits, and soars over them. They also team on the traditional "Vi Ma Yon." Loueke pairs with Cameroonian bassist and vocalist Richard Bona on "Wishes" and the album closer "Hide Life" (a word and musical game on the West African style highlife). The former is a beautiful, atmospheric ballad, the latter sprightly and playful. Esperanza Spalding's bass makes an excellent counterpart on "Twins," where she uses her voice in as many ways as he does, and on the jazzier "Flying," where she trills, slips, and doubles her bassline vocally, just he does on guitar. Drummer Marcus Gilmore is enlisted in an electrifying modern, knotty reading of Wayne Shorter's "Nefertiti." Mwaliko is an excellent step forward for Loueke, who is quickly proving to be an innovative force in 21st century jazz.
Review by Thom Jurek