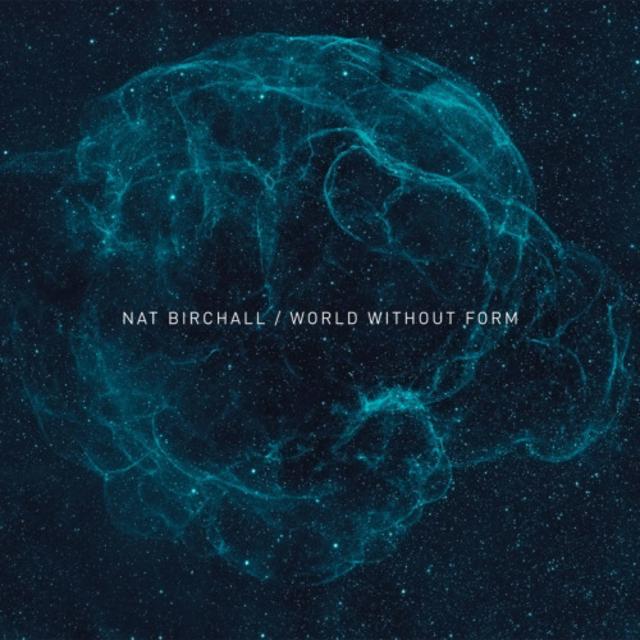 Artist:
Nat Birchall
Album:
World Without Form
Genre:
Modal Jazz / Spiritual Jazz
Label:
Sound Soul And Spirit Records
Released:
2012
Quality:
FLAC (tracks)
Tracklist:
World Without Form 5:02
The Black Ark 9:37
Dream of Eden 6:21
Divine Harmony 7:57
Speak To Us of Love 8:10
Return to Ithaca 8:16
Principle of Beauty 6:53
DOWNLOAD FROM FILECAT.NET >>>
Personnel:

Bass – Jon Thorne, Nick Blacka
Drums – Paul Hession
Drums, Congas, Bells, Shaker – Andy Hay
Piano – Adam Fairhall
Tenor Saxophone, Soprano Saxophone, Tambourine, Bells, Shaker – Nat Birchall
Vibraphone, Bells, Shaker – Corey Mwamba
Saxophonist Nat Birchall remains one of the UK's hidden jazz treasures, a spiritual, soulful saxophonist happily based in a quiet village in the Northern hills. Birchall who first came to the jazz world's attention with 1998's debut album Sixth Sense, a burning slice of hard-bop, has more recently found acclaim for a series of fine albums on trumpeter Matthew Halsall's Gondwana label, albums that have found the saxophonist and composer drinking deep from Coltrane's well while bringing his own soulful conviction to the music. 'My music is very simple, harmonically and melodically, so you have to play with as much conviction and soul as possible because there's nothing to hide behind, just the truth of how you feel the music." And for Birchall, his fifth album World Without Form is a further continuation of the music he has been developing for the past few years as he attempts to compose and play in a way that the results are a pure representation of the origin of the sound/idea, unencumbered by conscious thought or action. For Birchall then a 'world without form' is the starting point, from which the artists begins their creations.
World Without Form features the wonderfully sympathetic pianist Adam Fairhall, a long-term musical partner of Birchall's, as well as the brilliant Corey Mwamba on vibes and percussion. Bassist Nick Blacka lends his deep groove and the great Paul Hession plays trap drums. On three tracks there are two basses, with special guest Jon Thorne adding his very special sound and Birchall also adds a second drummer to five of the pieces with Andy Hay adding drums and percussion. The extra weight and sound from the doubling of these instruments adds a level of intensity that serves to deliver the deeper message of Birchall's music within a pulsing, rhythmically dynamic setting. The band is almost a 'double trio plus saxophone: two basses, two drums and two harmony/rhythm instruments – piano and vibes. In European music the piano is usually seen as a harmony/melody instrument, but from an African perspective it often takes a role more like a percussion instrument. The vibraphone has a similar percussion role even in the European tradition. So the band in its full seven-piece mode is heavily percussive but also very melodic in concept a sound that perfectly fits Birchall's music.
World Without Form is about beginnings, the point from which creation arises. The Black Ark was named after Lee Perry's famous recording studio in Jamaica. Perry had a way of building songs that had very many instruments in the mix, but the arrangements never sound cluttered. This is one of the songs on the album that has all seven musicians on it, yet the group achieve a clarity that put Birchall in mind of some of the music from the Black Ark. Dream Of Eden is a wistful, charming ballad and Divine Harmony speaks of the relationship between music and the workings of the universe. There is a double meaning as well, as the term could also refer to the state we try reach when we play without thought or awareness. Speak To Us Of Love takes it's name from a phrase from Khalil Gibran, and is inspired by Birchall's belief that musicians, as well as practitioners of other arts, should strive to produce beauty in their works. Return To Ithaca is a densly textured musical journey inspiring Birchall to borrow the title from Homer and finally Principle Of Beauty is so named for Birchall's belief that in improvising the musician should aim to play the 'truth' in every situation and that in searching for truth we discover beauty and it is this honest, soulful search for truth and beauty from deep within that makes Birchall's music so special and his deeply personal takes on spiritual jazz so compelling.