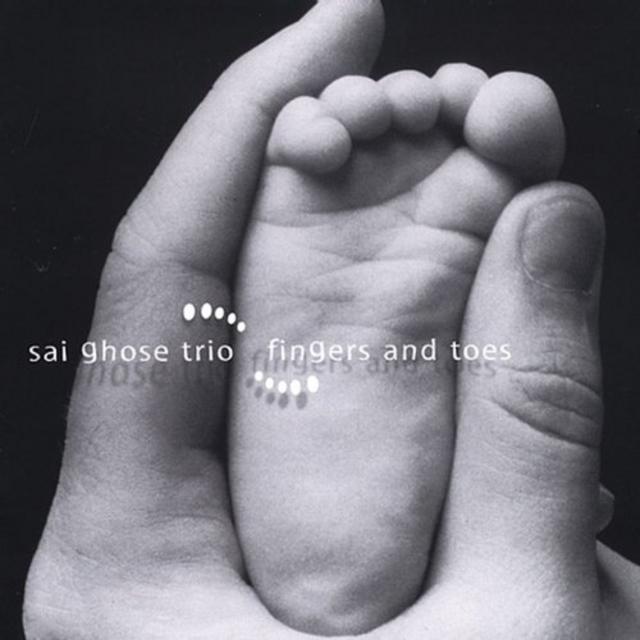 Artist:
Sai Ghose Trio
Album:
Fingers and Toes
Genre:
Mainstream Jazz
Label:
Summit Records
Released:
2002
Quality:
FLAC (tracks+.cue)
Tracklist:
The Changing Table (Ghose) - 5:49
You Don't Know What Love Is (Raye-DePaul) - 5:35
Sippin' Bailey (Ghose) - 3:20
Baby Steps (Ghose) - 4:58
Lifeforce (Ghose) - 6:58
Super Saucer (Ghose) - 4:49
Green Dolphin Street (Kaper-Washington) - 8:00
Fingers and Toes (Ghose) - 7:02
A Father's Hymn (Ghose) - 4:23
DOWNLOAD FROM FILECAT.NET >>>
Personnel:

Sai Ghose - piano
Jerry Wilfong - bass
Mike Connors - drums
The first thing that registers about this CD is its vibrant energy; the second is pianist Sai Ghose's gift for writing strong, catchy melodies. The third distinction takes a bit longer to sink in: his habit of shifting tempo and mood within a tune to add unexpected colors. But it's obvious from the jump that something interesting is going on, when "The Changing Table" integrates dark chording and driving rhythm with bright, swinging passages. "Sipping Bailey," another standout, is a delightful shuffle with a whiff of the Caribbean; "Baby Steps" is lilting and lighthearted; and "Super Saucer" is a blues with a difference. The title track, signifying a new father's anxiety about counting his firstborn's digits, mixes urgency with joy. While the CD has a running baby theme, the music is never cutesy or coy, and this well-oiled trio executes each transition seamlessly, never slowing down until the last track, a thoughtful ballad called "A Father's Hymn." Two standards are included: "You Don't Know What Love Is," which has some rhythmic surprises, and "Green Dolphin Street," which is handled competently but without the flash of inspiration that's evident everywhere else. Based on this release, his second for Summit Records, Ghose is clearly a talent to watch.
Review by Judith Schlesinger