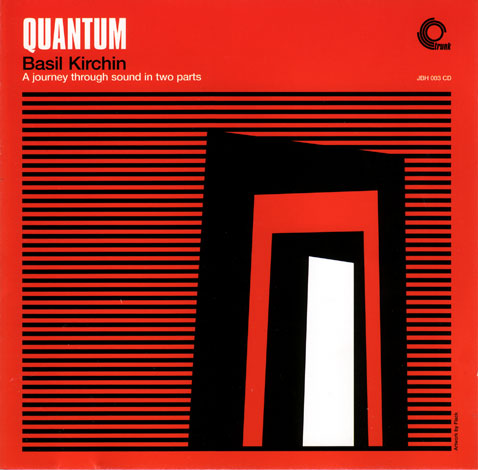 Artist:
Basil Kirchin
Album:
Quantum: A Journey Through Sound In Two Parts
Genre:
Free Jazz, Abstract, Experimental
Label:
Trunk Records
Released:
2003
Quality:
FLAC (tracks)
Tracklist:
Once Upon A Time 25:20
Special Relativity 22:58
DOWNLOAD FROM FILECAT.NET >>>
Although there hasn't been a Basil Kirchin release for over 30 years, his reputation is still intact as one of the most innovative and influential composers of the late 20th Century. This release is possibly his finest hour. It's certainly his weirdest. His last releases, in 1971 and 1973 are both rare and highly influential. This is the man who discovered a new way of listening and a whole new sound - with his unique mixture of jazz and field recordings he became a key influence in the development of Brian Eno's famous ambient works, and also a major influence behind the industrial movement of the mid seventies, for bands like Nurse With Wound. His influence does not stop in the seventies - bands such as Broadcast are now citing Kirchin as an influence, while artists involved in this project include the hugely important Evan Parker, Darryl Runswick, Kenny Wheeler and Graham Lyons. The result is a very different and occasionally harrowing journey through sound. Beautiful and often extraordinarily dark, imagine an early 1970s version of Aphex mixed with a bit of Bjork. Check.