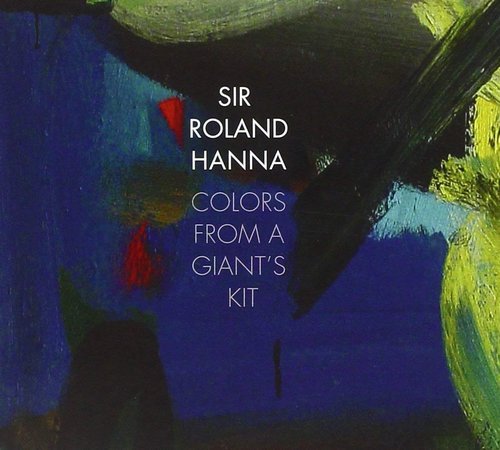 Artist:
Sir Roland Hanna
Album:
Colors from a Giant's Kit
Genre:
Post-Bop
Label:
IPO Recordings
Released:
2011
Quality:
FLAC (tracks+.cue)
Tracklist:
Colors from a Giant's Kit (Hanna) - 2:11
Natalie Rosanne (Hanna) - 3:22
A Story, Often Told but Seldom Heard (Hanna) - 8:06
Robbin's Nest (Russell-Jacquet-Thompson) - 4:29
My Romance (Washington-Young) - 4:56
Blues (Trad.) - 4:24
'Cello (Hanna) - 3:34
Moment's Notice (Coltrane) - 2:24
Lush Life (Strayhorn) - 7:23
20th Century Rag (Hanna) - 5:22
Naima (Coltrane) - 5:26
Chelsea Bridge (Strayhorn) - 4:07
In a Mellow Tone (Ellington) - 3:39
Cherokee (Noble) - 6:32
DOWNLOAD FROM FILECAT.NET >>>
Sir Roland Hanna is one of several giants of piano who emerged from Detroit, though he tends to be overlooked in comparison to Hank Jones and Tommy Flanagan. This posthumous CD collects bits and pieces of several solo sessions from late in his career, interpreting standards and noteworthy jazz works by others, in addition to his stunning originals. "Colors from a Giant's Kit" serves as a brief, rousing opener, followed by the lush, meditative ballad "Natalie Roseanne." Hanna revisits his moving, majestic "A Story Often Told But Seldom Seen," which conjures imagery without visual aids, along with his inventive "20th Century Rag," an elaborate work that pays respects to the past without being in danger of sounding old-fashioned due to its rich harmonies. His richly textured setting of John Coltrane's "Naima" shimmers, while his rendition of the saxophonist's "Moment's Notice" ranks alongside the interpretations by McCoy Tyner. Hanna's spry take of Duke Ellington's "In a Mellow Tone" projects a big band all by itself. His dramatic arrangement of Billy Strayhorn's "Lush Life" makes it seem like an orchestration for a film soundtrack, then he brightens "Chelsea Bridge" a bit to remove some of the melancholy injected by its composer. Hanna's explorations of standards are every bit as satisfying. He sets up "My Romance" with an elaborate, disguised introduction, leading into a brilliant, lyrical performance (though the Richard Rodgers/Lorenz Hart standard is misattributed to Victor Young/Ned Washington). Ray Noble's "Cherokee" is one of the most recorded standards, yet Hanna finds a fresh approach with a subtle introduction that suggests George Gershwin, gradually building the tempo to a feverish pitch as he incorporates novel variations. One can only hope that IPO still has additional, unissued recordings by Sir Roland Hanna in its holdings to follow up this masterful salute to one of the greats of jazz piano.
Review by Ken Dryden