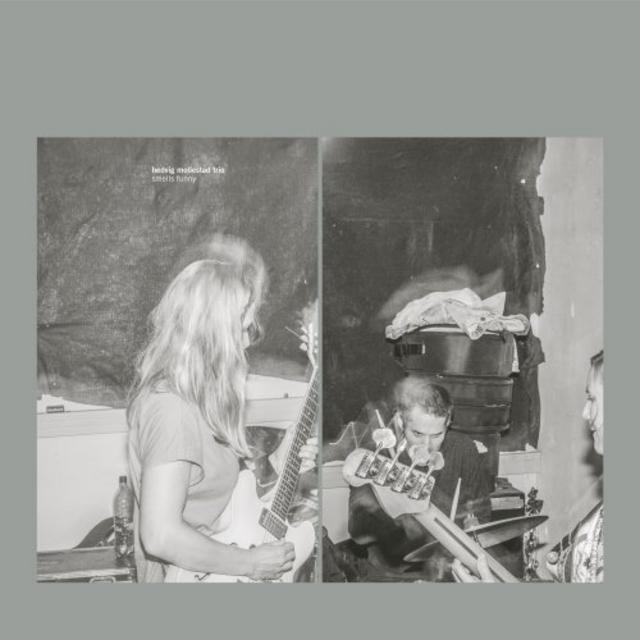 Artist:
Hedvig Mollestad Trio
Album:
Smells Funny
Genre:
Progressive Jazz-Rock, Fusion
Label:
Rune Grammofon
Released:
2018
Quality:
FLAC (tracks)
Tracklist:
Beastie, Beastie
First Thing To Pop Is The Eye
Jurášek
Sugar Rush Mountain
Bewitched, Dwarfed And Defeathered
Lucidness
DOWNLOAD FROM FILECAT.NET >>>
Oslo's explosive Hedvig Mollestad Trio will release Smells Funny, their sixth album in seven years, on January 18, 2019 via Rune Grammofon. The new album sees Mollestad truly coming into her own as an amazing lead guitarist and although there is enough riffing here to satisfy the headbangers, with Smells Funny the trio are venturing into the more free and open landscapes explored on their previous album, Black Stabat Mater.
Jazz or rock? Stonerswing? Or doomjazz maybe? For every new record by Hedvig Mollestad Trio, critics try to invent an adequate genre name for their spellbinding, uncompromising and visceral music. Classic Rock Magazine came closest: Jazz Sabbath. The band's eclectic mix of influences ranges from Black Sabbath and Jimi Hendrix to John Coltrane and contemporary jazz and metal music.
As with their previous albums, Smells Funny was recorded live in the studio with only minor overdubs. It was also the most relaxed sessions and shortest time they have spent on any album. Which goes a long way in explaining the confidence this trio radiates at the moment. And while we rightly praise Hedvig´s exceptional abilities, let´s not forget how important the rhythm section is to make it all work work so well. Ellen Brekken is an accomplished bassist, equally comfortabel holding down a groove and taking off on technically complex runs. Then there's Ivar Loe Bjørnstad, not your typical rock drummer, not your typical jazz drummer, but in possession of that loose swagger.
The last ten years have seen a thrilling new progessive wave of Norwegian avant jazz´n´rock and free metal energy combos like labelmates Elephant9, Bushman´s Revenge, Krokofant and Motorpsycho - especially in the form of their Roadwork live albums. And let us not forget the mighty Scorch Trio - led by Finnish guitarist Raoul Björkenheim - who can be said to have started it all some 15 years ago. But it could very well be Hedvig Mollestad Trio that defines it all with their ability to turn the full force of heavy rock and electric jazz to demonic purposes.
Hedvig first picked up her mother´s nylon-strung acoustic guitar at ten, before discovering a whole new world through her father´s jazz and rock record collection as a teenager. She translated a biography of Jimi Hendrix for a school project and was given her first electric guitar and amplifier as a confirmation present. The members of the trio are from the districts, but Hedvig met Ellen Brekken and Ivar Loe Bjørnstad at the Music Academy in Oslo. Hedvig asked them to join her after she received the Jazz Talent Of The Year Award at Molde International Jazzfestival in 2009. They have stayed together since, and all previous albums have been released on Rune Grammofon; Shoot! (2011), All Of Them Witches (2013), Enfant Terrible (2014), Black Stabat Mater (2016) and Evil In Oslo (2016), all to wide international acclaim.