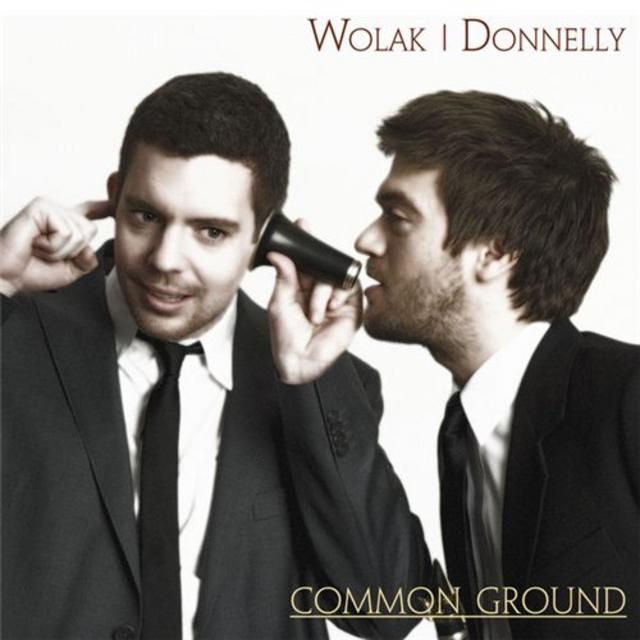 Artist:
Kornel Wolak & Chris Donnelly
Album:
Common Ground
Genre:
Classical Crossover
Label:
Alma Records
Released:
2013
Quality:
FLAC (tracks)
Tracklist:
Brahms Sonata for Clarinet & Piano (Opus 120, No. 1, I: Allegro Appassionato)
Flight of the Bumblebee
À Paganini (Clarinet Solo)
Rhapsody in Blue
Tico-Tico No Fubá
Porgy And Bess (Medley) (Summertime / I Loves You Porgy / Bess You Is My Woman Now)
Brahms Sonata for Clarinet & Piano (Opus 120, No. 1, IV: Vivace)
Hymn To Freedom

Yes, it is possible for jazz and classical to get along. Just ask Toronto pianist Chris Donnelly and Polish-born clarinet player Kornel Wolak, who spent the winter and spring touring Canada's colder climes and who have just released Common Ground, their debut duo album on the Alma Records label.
Donnelly is the jazz guy. Wolak is the classical expert, most recently seen in the principal clarinet chair with the Ontario Philharmonic.
The two musicians have known each other for several years, but it's only recently that the advent of the Donnelly-Wolak Duo has made them reconsider their cross-musical-border relationships.
The album is a best-of selection of their concert repertoire. It's tempting to lump it in with the easy-listening programming of popular groups like Quarteto Gelato (of which Wolak is an alumnus), but there is something more going on here.
On the album are the first and final movements of Johannes Brahms' great Clarinet Sonata, Op. 120. The light-fingered Donnelly finds the right gravitas for this music, while never letting it get too heavy. He then turns around and gives a sparkling and touching rendition of Oscar Peterson's great Hymn to Freedom.
Wolak's clarinet is pure silk in a medley of tunes from Porgy and Bess, jazzy in Rhapsody in Blue, also by George Gershwin, and virtuosically rambunctious in the pop chestnut Tico-Tico No Fuba.
The eight tracks make for a short visit with this winsome twosome, and the mix of styles speaks directly to lighter summer listening — right for right now.