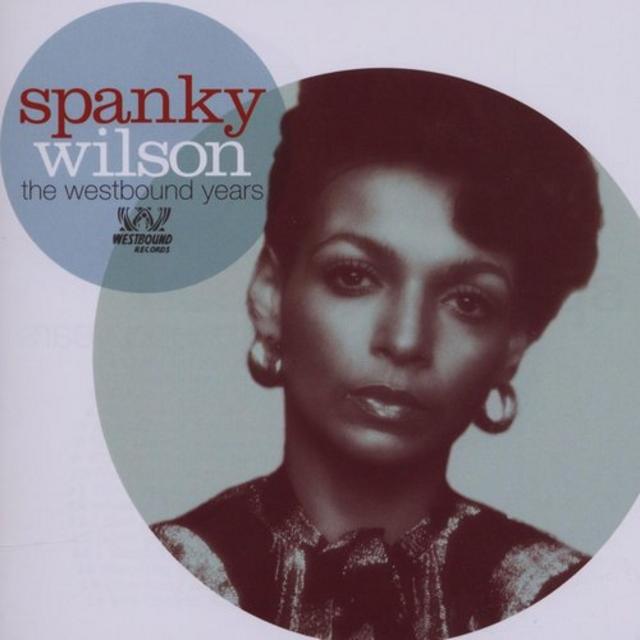 Artist:
Spanky Wilson
Album:
The Westbound Years
Genre:
Soul, Funk
Label:
Ace Records
Released:
2007
Quality:
FLAC (tracks+.cue)
Tracklist:
Kissing My Love (4:16)
Shake Your Head (3:03)
Can't See the Forest for the Trees (3:22)
I'll Stake My Life on You Boy (3:01)
Non-Stop Flight (3:11)
He Called Me Baby (4:25)
Specialty of the House (2:52)
Easy Lover (3:31)
Will Power (3:57)
Spend the Night with Me (3:33)
The Downer I Get (3:23)
Missing Pieces (3:58)
I Had a Talk with My Man (4:09)
Home (2:49)
I Think I'm Gonna Cry (3:38)
Standing Room Only (3:03)
Love Song (3:42)
The Chokin' Kind (3:02)
DOWNLOAD FROM FILECAT.NET >>>
Everything that could be dug up from Spanky Wilson's mid-'70s stint at Westbound Records is on this 18-track compilation, including all ten tracks from her 1975 Specialty of the House LP; two cuts that surfaced many years later on CD compilations; and six previously unreleased items retrieved from the vaults. It adds up to a respectable, but not exciting, collection of material by a versatile singer whose jazz-pop leanings are evident in some of the tunes and performances, yet who is reasonably comfortable with numbers that call for more standard soul-funk stylings. Wilson might be a little too talented to deserve the "journeywoman" sticker, but nonetheless this music isn't much above that label, offering fair early- to mid-'70s soul that's a little less slick than much such fare of the period, almost entirely steering clear of any hints of disco. For the most part, the best cuts are actually those that depart a little from the mainstream soul format, like a satisfyingly funky take on Bill Withers' "Kissing My Love" and a chance to revisit her somewhat jazz-poppier origins on "Home." Some of the cuts not released at the time gave her opportunities to try out some unexpected material, like her earthy take on Harlan Howard's "He Called Me Baby" and her cover of Lesley Duncan's "Love Song" (made more famous by Elton John). The disco-fied version of Howard's "The Chokin' Kind" was a bad idea, however.
Review by Richie Unterberger