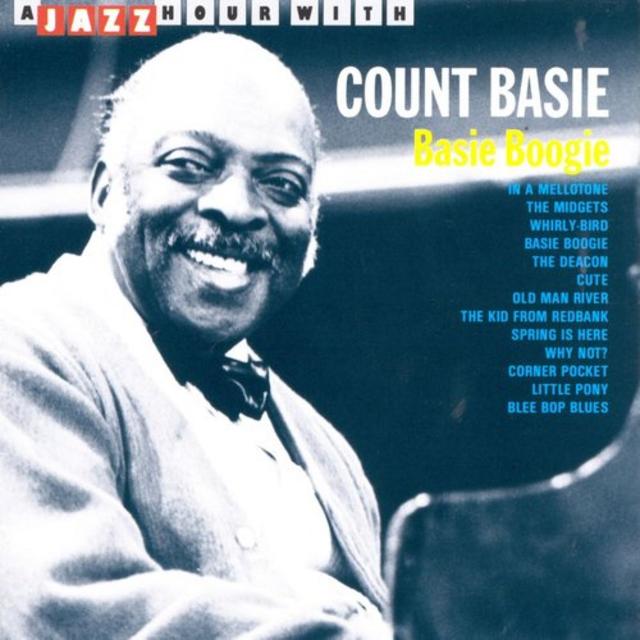 Artist:
Count Basie
Album:
A Jazz Hour with Count Basie: Basie Boogie
Genre:
Big Band, Swing
Label:
Jazz Hour
Released:
1989
Quality:
FLAC (tracks+.cue)
Tracklist:
In a Mellotone (6:01)
The Midgets (9:25)
Whirly-Bird (4:07)
Basie Boogie (2:48)
The Deacon (6:16)
Cute (4:08)
Old Man River (8:01)
The Kid from Redbank (3:50)
Spring Is Here (4:05)
Why Not? (3:52)
Corner Pocket (5:30)
Little Pony (2:50)
Blee Bop Blues (2:33)
DOWNLOAD FROM FILECAT.NET >>>
One of three compilations issued by different labels in 1995 bearing the title Basie Boogie, this 1995 Jazz Hour release combines recordings made during Count Basie's brief European tour during early 1959. On the third of February, the Basie band performed at the Theatre Beaulieu in Lausanne, France; three days later they wowed the crowd at the Kongresshaus in Zurich, Switzerland. The atmosphere at both of these concerts was joyous and celebratory. Everything on this album, especially "In a Mellow Tone," "Little Pony," and "The Kid from Red Bank," showcases Basie's late-'50s band at its very best. For those who never caught the Count in person, this little Jazz Hour will convey some of the positive vibrations that invariably occurred in his presence.
Review by arwulf arwulf