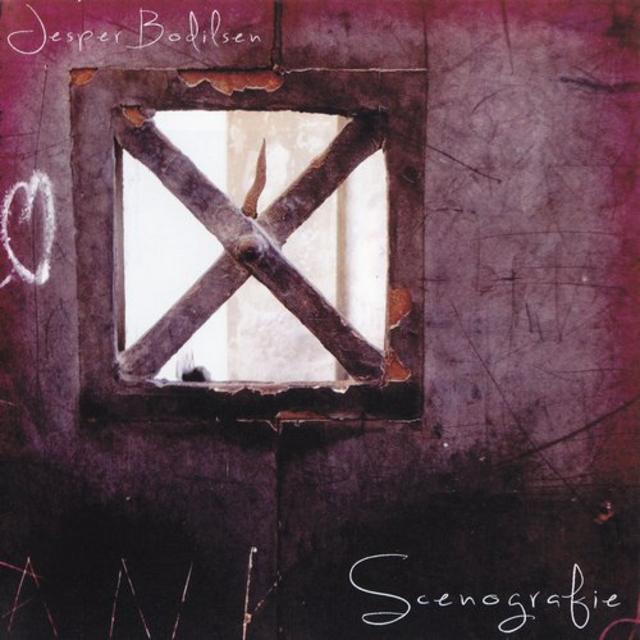 Artist:
Jesper Bodilsen
Album:
Scenografie
Genre:
Post-Bop, Contemporary Jazz
Label:
Carosello Records
Released:
2013
Quality:
FLAC (tracks+.cue)
Tracklist:
CD 1:

Longing (Bodilsen) - 5:45
Regni e corone (Bodilsen-Barbieri) - 7:20
No Road for Readers (Bodilsen) - 6:33
Please Walk Me Back (Bodilsen) - 5:19
Another Heart (Bodilsen-Hansen) - 7:55
Retrato em branco e preto (Buarque-Jobim) - 6:04
CD 2:

La tieta (Serrat) - 7:08
Normalmente (Barbieri) - 6:53
Napoli (Bodilsen) - 6:15
Living (Bodilsen) - 5:50
Waiting (Bodilsen) - 8:35
Min sommerfugl (La mia farfalla) (Bodilsen) - 5:36
DOWNLOAD FROM FILECAT.NET >>>
Personnel:

Jesper Bodilsen - acoustic bass
Stefano Bollani - piano
Ulf Wakenius - guitars
Peter Asplund - trumpet, flugelhorn
Nico Gori - clarinet
Paolo Russo - bandoneon
Joe Barbieri - vocals
When Danish bassist Jesper Bodilsen stepped out as a leader with the album Short Stories for Dreamers (Stunt, 2009), he proved himself not only as a superbly skilled instrumentalist, but also as a master of subdued poetic moods. Together with trumpeter Peter Asplund, guitarist Ulf Wakenius and vibraphonist Severi Pyysalo, he created an entire universe of sound based around his musical narratives, with plenty of room for contemplation.
Bodilsen now returns with an ambitious double disc, Scenografie, released on the Italian label Carosello Records. Asplund and Wakenius are still on board, but the line-up has been significantly enhanced with clarinetist Nico Gori, bandoneón-player Paolo Russo, singer Joe Barbieri and pianist Stefano Bollani.
Bollani and Bodilsen have a deep musical understanding from their many years of playing in Bollani's Danish trio with drummer Morten Lund. Here they also show a rare degree of empathy, as evidenced by the dancing lyrical interplay on "Living," with Gori's warm clarinet lines on top. Through his years in Italy, Bodilsen has absorbed the music of the country and the two compositions with Italian singer Joe Barbieri, "Regni e corone" and "Normalmente," are examples of impassioned Italian ballads and Russo's bandoneón adds a touch of warm Mediterranean folklore.
However, Bodilsen hasn't forgotten his roots and the crisp guitar playing of Wakenius and the hushed trumpet lines of Asplund on "Longing" recall the Nordic folk tradition that was also explored by fellow master bassist Niels-Henning Orsted Pedersen. Bodilsen naturally weaves the threads of Scandinavian and Italian music traditions into his very own expression, whose common denominator is the song of the heart. As he reveals in the liner notes, the melody lies at the heart of his aesthetic:
"The melody is the most important element, when you have a musical story to tell. A good song is like the singing of the captivating Sirens: it captures you and forces emotions, moods and images to appear within your inner self. It can take you to distant places. Make you rediscover forgotten memories—escaping reality for a while".
Bodilsen has certainly captured the song of the sirens on an album that allow many musical voices to be heard. While not losing the subdued and intimate charm of the previous record, Scenografie is an even bolder artistic statement from Bodilsen that shows him at the very top of his game.
Review by Jakob Baekgaard