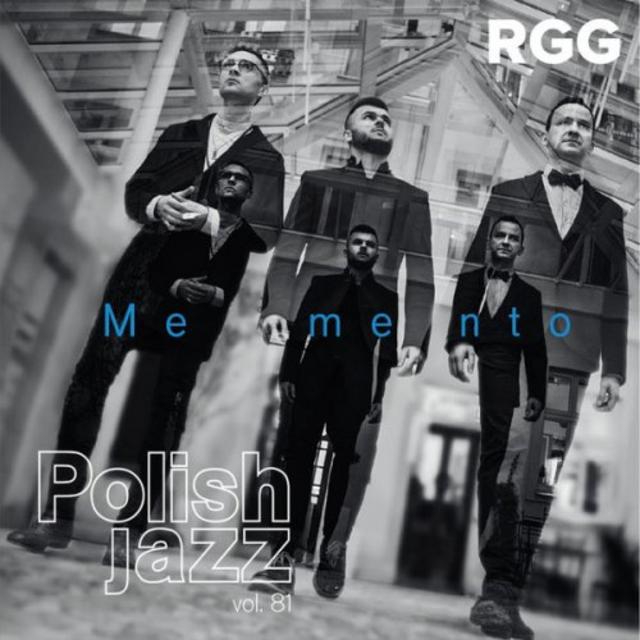 Artist:
RGG Trio
Album:
Memento
Genre:
Chamber Jazz
Released:
2019
Quality:
FLAC (tracks)
Tracklist:
Tenderness
Chronology
Elleve
Monachium
Versus
Ellipsis
Hombre con Sombrero
Furiant
We śnie
Szeroka woda
Three Pieces in Old Style I
Gloria Tibi Domine
DOWNLOAD FROM FILECAT.NET >>>
Personnel:

Łukasz Ojdana, piano
Maciej Garbowski, bass
Krzysztof Gradziuk, drums
For the first time I have encountered the musical material "Memento" at a small concert, which is a kind of warm-up of the band, just before entering the recording studio. Already at that time the idea that we would deal with a very good album sprouted in me. Hearing the finished material confirmed those hunches with an excess. I did not know the statements of musicians about the genesis of the work and the inspirations that led them in the creative process. So I took the "Memento" as an unnamed tribute to the person of Great Music and the period of cooperation with Him. At the time of recording the album has not been marked with Departure.
As it turned out, the intentions of RGG were similar. It is indeed "Memento" (quoting Maciej Garbowski) a reminder of the period of cooperation with outstanding European musicians. Recent years have been extremely fruitful for the band if we consider concert and phonographic cooperation with significant figures of improvised music. CDs with Evan Parker, Trevor Watts, Samuel Blaser and Verneri Pohjola, numerous concerts with Tomasz Stańko, without exception, have been awarded the highest marks. Now the time has come to relate to these experiences and comment on these stories by the trio itself.
The tone of these memories may surprise you a bit. For it is "Memento" a very calm album, one can even say melancholy. Full of reveries and thoughts, and at the same time far from simple "balladata". Only the short, rapid (nomen omen) "Furiant" and "Chronology" by Ornette Coleman, break the mentioned moods. The album consists of four compositions by Maciej Garbowski, four by Łukasz Ojdana, the above-mentioned work by Coleman and interpretations of two works by Henryk Mikołaj Górecki ("Szeroka woda" and "Three Pieces In Old Style I"), which precede the actual finale in the form of "Gloria Tibi" Domine "Jacek Gałuszko.
There is a place on the album for this alleged homage - "Hombre Con Sombrero" suggests dedication with the same title. A truly dreamy "In a dream", inspired by the poem by Bolesław Leśmian, he in turn directs his thoughts towards the session "Mysterium Lunae" realized with Anna Gadt. I also got an irresistible impression of listening to two narrations: a delicate, balanced, often melodious romantic - conducted by a piano, and more jerky, more violent - involving double bass and percussion. Two different viewpoints that perfectly combine into an incredibly coherent story.
It is obvious that the subjective nuances on the side of the recipient are very significant for the assessment. And it so happened that this sublime album, in which you can hear the reflection on each sound, matched my expectations perfectly. That's why I want to keep coming back to "Memento" constantly. Exceptionally often. Sometimes it takes some time to appreciate an artistic work. It takes a longer moment to think about it, a deeper analysis. However, it also happens that the first sounds give the listener the belief that you are dealing with something special. The statement that the jazz album of 2019 has just appeared may sound risky. In my opinion, artistic competition will have to climb to the heights, to "Memento" throw off this pedestal. (Krzysztof Komorek)