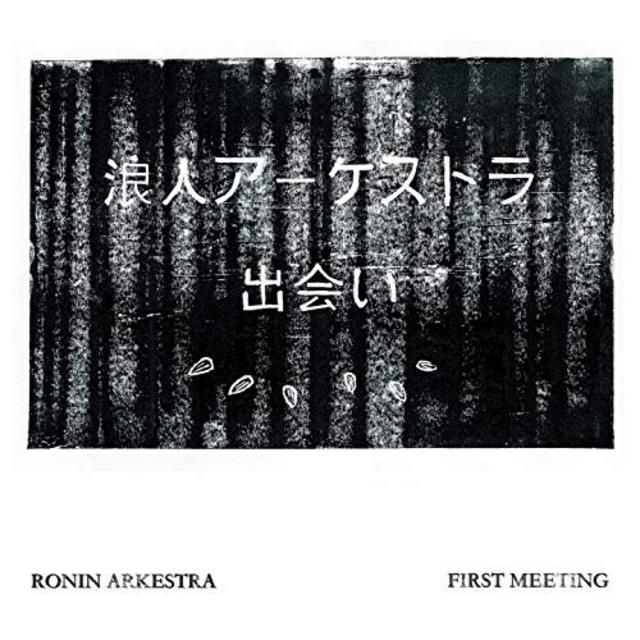 Artist:
Ronin Arkestra
Album:
First Meeting
Genre:
Spiritual Jazz
Label:
Albert's Favourites
Released:
2019
Quality:
FLAC (tracks)
Tracklist:
Stranger Searching
Redeye Reprisal
The Silk Road Prelude
A Love Supreme
DOWNLOAD FROM FILECAT.NET >>>
The Sunflower is like no other. A flower of ultimate dedication, it basks in the glory of sunbeams all day, it's head constantly and carefully tracing the source of light and warmth's every move. A superb ally to nature anywhere it is found, it has unique nutritional value, oils and seeds available to all who cultivate it. It's the reason they are found across the globe.
It is this sense of dedication and care of surroundings that contribute to great music - a good sense of balance, a care for your craft and ultimately a committal to a common cause, regardless of origin. A range of disciplines that are fully enshrined in Japanese customs.
This is the ethos behind Ronin Arkestra. Formed in Tokyo in 2017, Ronin Arkestra brings together some of the finest and most creative players in Japan's Jazz and and electronic scene. The collective includes members of Kyoto Jazz Sextet, WONK, Cro-Magnon, Root Soul, Sleepwalker, Sauce81, Kyoto Jazz Massive and, of course, band leader Mark de Clive Lowe.
This four-track EP offers an insight into the groups first recording session at Red Bull Studios.
Kicking it all off is 'Stranger Searching', where lush electronics meet beautifully executed Jazz in full story mode. A constantly driving beat push this track along through its various chapters, with each member of the band given time tell their tale. Horns from Shinpei Ruike, Kohei Ando and Wataru Hamasaki tie everything together in beautiful harmony.
'Redeye Reprisal' hits hard right from the top. With soaring horn lines and beautifully soulful keys from Mark de Clive Lowe, it is drummer Hikaru Arata who is given time to shine in this piece. Wild patterns add to the frenetic nature of the piece, creating drama and mystery before it safely delivers you home.
Flip the record and we are back in story mode again. 'The Silk Road Prelude' is Japanese Jazz at its finest. A solid theme gives definition to this piece, with the horns once again providing all the drama you need. Carefully interspersed with beautiful guitar playing from Tsuyoshi Kosuga, and interwoven electronics from Sauce81, drummer Nobuaki Fuji and bassist Shinju Kobayashi control the groove with exquisite detail.
The final track needs no introduction. 'A Love Supreme' is what legends are made of. Beautifully reimagined by this fine group of musicians, this is the Sunflower moment, a group showing its full dedication and respect for the Jazz masters. A band of Ronin, dedicated to follow the sun until it sets.