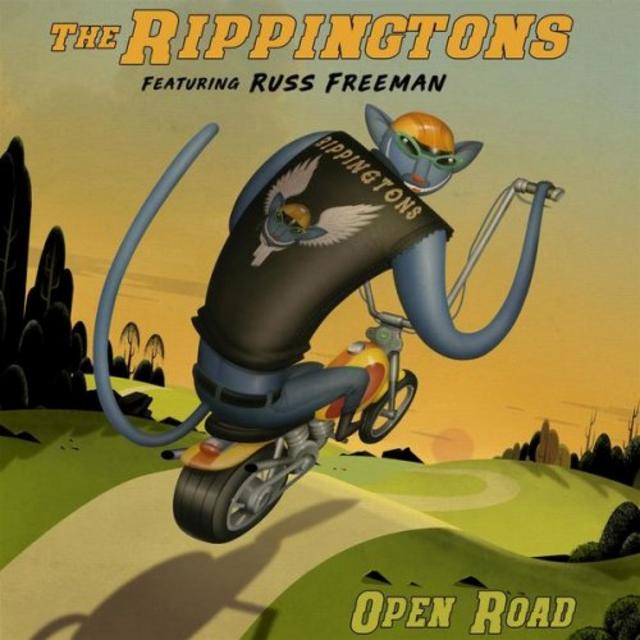 Artist:
The Rippingtons
Album:
Open Road
Genre:
Smooth Jazz/ Fusion
Label:
Peak Records
Released:
2019
Quality:
FLAC (image+.cue)
Tracklist:
Silver Arrows (3:02)
Lost Highway (4:01)
Follow The Stars (3:17)
Before Sunrise (3:32)
Travels Among The Ruins (4:44)
Open Road (4:41)
She's Got The Magic (3:48)
Midnight Ride (4:06)
Luca (2:59)
Gran Via (5:21)
Tangerine Skyline (2:35)
DOWNLOAD FROM FILECAT.NET >>>
One of the most popular groups in what is loosely termed "contemporary jazz," the Rippingtons were formed (and have been led ever since) by guitarist/keyboardist Russ Freeman (no relation to the veteran West Coast bop pianist of the same name). Freeman (born February 11, 1960, in Nashville) studied at Cal Arts and UCLA, and recorded Nocturnal Playground as a leader in 1985 for the Brainchild label, a one-man project. In 1987, he was approached to record for the Japanese Alfa label and came up with the Rippingtons name for the all-star group he used on the disc (Moonlighting), an ensemble featuring David Benoit, Kenny G., and Brandon Fields. Their album was released domestically by Passport and became a hit. Freeman soon formed a regular touring band (usually including saxophonist Jeff Kashiwa, bassist Kim Stone, drummer Tony Morales, and percussionist Steve Reid), cut a second disc for Passport, and the group recorded regularly for GRP. Freeman writes all of the music for the Rippingtons, much of which falls in the pop/R&B genre. In the late '90s, the group moved over to the Windham Hill label, recording such albums as Black Diamond (1997), Topaz (1999), Live! Across America, and Life in the Tropics (both in 2000). For 2003's Let It Ripp, the band relied heavily on their horn section to carry the weight of the album. The Latin-flavored Wild Card followed in 2005. The band returned in 2009 with Modern Art. In 2011, the Rippingtons released the South of France-inspired Côte d'Azur, followed two years later by Built to Last. The band's 20th studio album, Fountain of Youth, appeared in 2014. In 2016, the Rippingtons celebrated their 30th anniversary with the release of True Stories, which featured the return of original member, saxophonist Brandon Fields.
Review by Scott Yanow