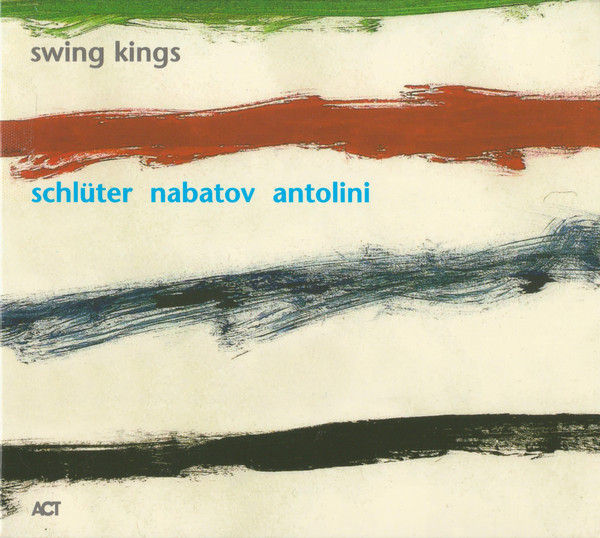 Artist:
Wolfgang Schlüter, Simon Nabatov, Charly Antolini
Album:
Swing Kings
Genre:
Swing
Label:
ACT Music
Released:
2001
Quality:
FLAC (tracks+.cue)
Tracklist:
How High The Moon (Morgan Lewis / Nancy Hamilton) (06:16)
What Is This Thing Called Love (Cole Porter) (07:13)
Moonglow (Will Hudson) (07:00)
China Boy (Richard Winfree / Phil Boutelje) (07:31)
Just You, Just me (Jesse Greer) (06:06)
I'll Never be The Same (Matt Malneck / Frank Signorelli) (07:15)
Blues For Mike (Wolfgang Schlüter / Simon Nabatov / Charly Antolini) (06:45)
More Than You Know (Vincent Youmas) (09:21)
Lady Be Good (George Gershwin) (08:10)
Dizzy Spells (Lionel Hampton / Benny Goodman / Teddy Wilson) (06:14)
DOWNLOAD FROM FILECAT.NET >>>
I have to admit it: I am a fan of Swing. Those concerts in which Armenian goatherders and a Berlin saxophonist throw phrases back and forth to each other, are alien to me. I feel closer to a trio of Hampton, Tatum and Rich. And my friend Wolfgang Schlueter (all of the world´s greatest vibraphonists shine through his playing, even Lionel Hampton) gives me the chance to answer the following "Tolstoy-esce" question: "How much Swing does jazz need?" The Swing Kings give the answer:
One day I announced: "OK, we're off to the club "Birdland"! The NDR is making a recording there!" That was September 12, 1996. One of those nights! The trio was nostalgic to their finger tips. No wonder, this longing for lost paradises, when we could still dance and dance to Count Basie in the cool hotels of New York, dock at the bar, fuel up on drinks and Joe Williams urging us into insanity with his "Every Day". The night in Birdland passed in a similar way. Sounds of old Masters. Then it all dawned on me: Swing is a wonderful alternative to the heart-rhythm stirrings of certain modernisms. It was as if Benny Goodman looked down from the clouds like a kindly father. And the audience? As on Benny's European tour of 1950. "It was" he wrote, "happy and with a healthy enthusiasm" Instead of flowers: variations on the words of James Joyce from Ulysses. Dear dirty swing.
by Michael Naura