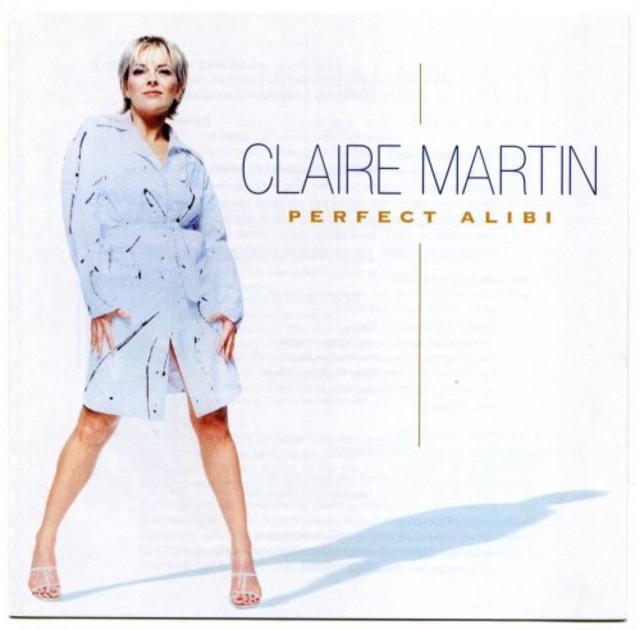 Artist:
Claire Martin
Album:
Perfect Alibi
Genre:
Vocal Jazz
Label:
Linn Records
Released:
2000
Quality:
APE (tracks)
Tracklist:
How Can I Be Sure?
Man in the Station (feat. John Martyn)
Up from the Skies
Inspired Insanity
People Make the World Go Round
Shadowville
Strangers Now
More Than You'll Ever Know
Over by Allenby
More Than I Can Bear
He's a Runner
Wailing Wall
DOWNLOAD FROM FILECAT.NET >>>
With 1998's Take My Heart, Claire Martin made the transition from jazz to pop, and the British singer continues in a pop-oriented direction on Perfect Alibi. Even if you have a very liberal definition of jazz, this late-1999/early-2000 recording shouldn't be considered jazz; Perfect Alibi is a pop album, although it's a pop album with jazz, R&B, and rock references. Not surprisingly, many of England's jazz enthusiasts are critical of Martin's pop albums, she was among the most exciting and interesting young jazz vocalists of the 1990s, and they were sorry to see a talented improviser steering clear of improvisation. But from a pop standpoint, Perfect Alibi has a lot going for it. Martin doesn't improvise on this album, although her performances of Jimi Hendrix's "Up From the Skies," the Rascals' "How Can I Be Sure?," and other rock and pop songs do have a personal quality. The jazz-oriented Martin of The Waiting Game and Old Boyfriends would have found a way to turn the Stylistics' "People Make the World Go Round," Al Kooper's "More Than You'll Ever Know," and Todd Rundgren's "Wailing Wall" into improvisatory cool jazz. The pop-oriented Martin of Perfect Alibi, however, personalizes those familiar songs without getting into improvisation. As far as Martin's pop output goes, Take My Heart is a slightly stronger album. But Perfect Alibi is generally likable, although the jazz lovers of 1999 and 2000 hoped that she would get back to recording jazz.
Review by Alex Henderson