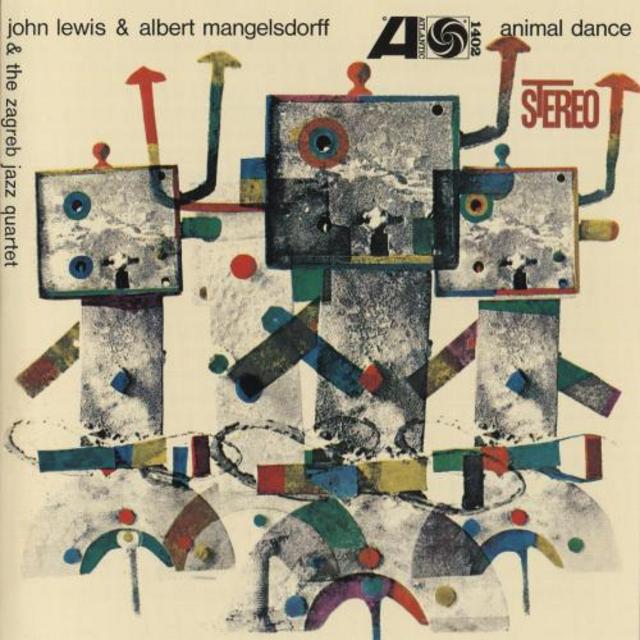 Artist:
John Lewis, Albert Mangelsdorff, The Zagreb Jazz Quartet
Album:
Animal Dance
Genre:
Cool
Label:
Atlantic/WEA/Warner
Released:
1962/2013
Quality:
FLAC (image+.cue)
Tracklist:
Animal Dance (Lewis) - 2:44
Autumn Leaves (Kosma-Prevert) - 6:45
Set 'Em Up (Mangelsdorff) - 3:22
Monday in Milan (Lewis) - 5:30
The Sheriff (Lewis) - 3:58
Why Are You Blue (McFarland) - 6:35
Ornaments (Kajfes) - 6:38
DOWNLOAD FROM FILECAT.NET >>>
This studio date came about as a result of Albert Mangelsdorff's appearance at the Third Yugoslavian Jazz Festival, where pianist John Lewis was impressed enough with his performance to set up a recording session a few days later. With bassist Karl Theodor Geier and drummer Silvije Glojnaric also on hand, none of the musicians had ever played together, though it made little difference as they quickly absorbed the originals of Lewis and Mangelsdorff, along with the familiar standard "Autumn Leaves" (a trio arrangement omitting Lewis) and Gary McFarland's "Why Are You Blue." The leader's judgment is validated with Mangelsdorff's impressive work. The final track showcases a separate group, the Zagreb Jazz Quartet, featuring pianist Davor Kajfes, vibraphonist Bosko Petrovic, bassist Miljenko Prohaska and Glojnaric on drums. Long out of print, this Atlantic LP will be somewhat hard to find.
Review by Ken Dryden