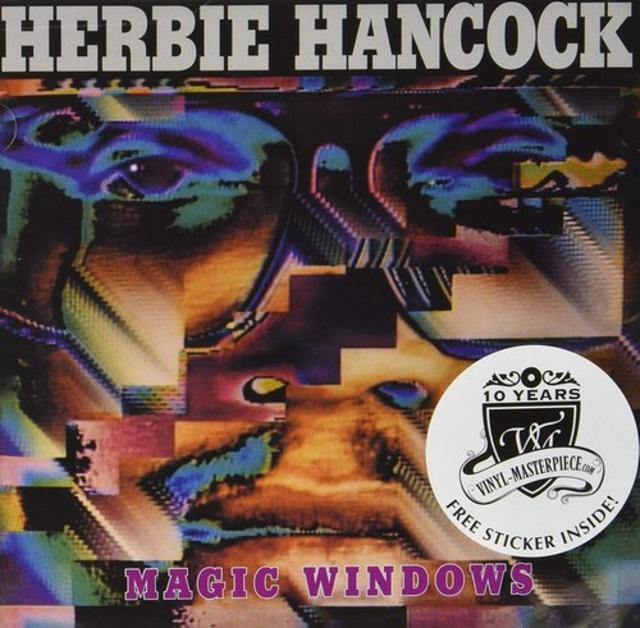 Artist:
Herbie Hancock
Album:
Magic Windows
Genre:
Fusion, Jazz-Funk
Label:
PTG Records/Vinyl-Masterpiece/CBS
Released:
1981/2015
Quality:
FLAC (tracks+.cue)
Tracklist:
Magic Number (7:26)
Tonight's the Night (6:33)
Everybody's Broke (7:10)
Help Yourself (6:42)
Satisfied with Love (6:32)
The Twilight Clone (8:20)
Magic Number (Disco Mix) (9:34)
DOWNLOAD FROM FILECAT.NET >>>
Herbie Hancock's Magic Windows (1981) is one of his numerous album issues in the period between the 70's and 80's. During these years Hancock released nearly 2 albums per year. On this jazz fusion album Herbie Hancock plays EMU Polyphonic Keyboard, Clavitar, Prophet 5, Yamaha CS80, Rhodes Piano and a variety of synthesizers, including Minimoog and a Modified Apple II plus Microcomputer, Sennheiser Vocoder ...and much more. There are no strings, brass or other orchestral instruments on this album. Although Magic Windows is a funk album it is also his most pop-oriented album of this period. The album is an enjoyable adventure in synthesized funkness. Herbie starts out with "Magic Number" with lead vocals of Sylvester, but he must have had a vision of the future, playing "Everybody's Broke". In the end he's "Satisfied With Love" as "The Twilight Clone" ends the album on a progressive note with a Talking Heads-like polyrhythmic layer of rhythm. It anticipates the upcoming projects with Bill Laswell. With Bill Laswell as producer and bass-player he recorded the album "Future Shock" which resulted in the number 1 dance single hit Rock it in 1983.
If you want to have one CD in your collection covering Hancock's disco/funk/r&b era, you should choose this album. It shows the talent and ambition that we love Herbie for.
A great number of multi talented musicians collaborated with Hancock on this re-issue of Magic Windows amongst them are Michael Brecker (Saxopohne), Wah-Wah Watson (Guitar), Ray Parker, Jr.(Guitar), Adrian Belew (Guitar), Sylvester (Vocals), Vicky Randle and Gavin Christopher (Vocals), Paulinho da Costa and Sheila, Pete and Juan Escovedo (Percussion).
Between 1983 and 2008 Herbie Hancock received 12 Grammy awards, most for his instrumental performances on recordings of various artists. In the 80's he was more than 10 times chosen as best keyboardist, instrumentalist or one of his albums was best album of the year.
As a special bonus track we have added to the album the extra long disco mix version of Magic Number.