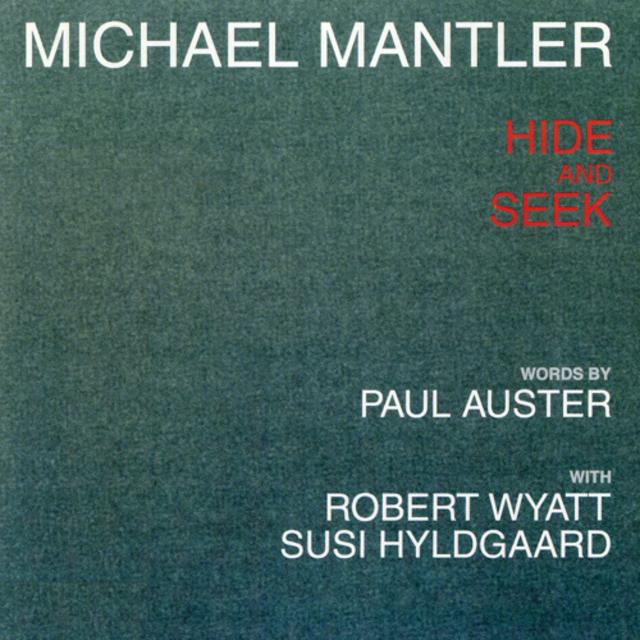 Artist:
Michael Mantler
Album:
Hide And Seek
Genre:
Modern Creative, Avant-Garde
Label:
ECM Records
Released:
2001
Quality:
APE (image+.cue)
Tracklist:
Unsaid (1)
What Did You Say?
Unsaid (2)
It's All Just Words
If You Have Nothing To Say
Unsaid (3)
What Do You See?
Absoloutely Nothing
Unsaid (4)
What Can We Do?
Unsaid (5)
It All Has To End Sometime
Unsaid (6)
I Don't Deny It
I'm Glad You're Glad
Do You Think We'll Ever Find It?
It Makes No Difference To Me
DOWNLOAD FROM FILECAT.NET >>>
Michael Mantler, jazz and new music iconoclast, has been on a quest for the past 25 years to find new marriages of voices and words in his compositions. Here, with the help of distinguished vocalists such as Robert Wyatt and Susi Hyldgaard, he has succeeded in perhaps finally finding that direction without faltering. In the past he has employed not only Wyatt and Hyldgaard, but also Marianne Faithfull and the poems of Beckett, Brecht, Mallarme, and others, but always with mixed results. His earlier album, Many Have No Speech, was a solid shot, but its musical excesses outweighed its literary tomes. Here, Mantler has stepped back from the precipice and has found a text worthy of his adventurous muse: Hide and Seek, a play by the American writer Paul Auster, who is also a poet, critic, novelist, screenwriter, and the founder of the National Story Project. It is gratifying to hear Mantler's restrained compositions, played chamber style by an ensemble that is larger than on any of his voices projects. Hyldgaard, who also plays accordion, is featured prominently alongside Mantler's gorgeous trumpet lines. Her and Wyatt's voices interplay here, set in tight yet relaxed vignettes where tension and bewilderment are the wheels that carry on the dislocation of meaning between the singers. Musically, Mantler keeps his orchestra shaded, behind the curtain of expression, coloring in the tension, giving it as little room to breathe as possible without overstating their place. In the longer instrumental passages, Mantler directs them like a jazz band setting the winds in direct counterpoint to the strings and Per Salo's piano, ripping through the middle with flourishes of clustered chords and invertible counterpoint. The tango atmosphere created by the accordion is the bearer of drama in the sung score. Whenever you hear it, it signals another confrontation between the protagonists. It's an exhausting but wonderfully musical ride through the elements that make speech and language possible, at least in the economies of its exchange both musically and vocally. It's wonderful to hear Wyatt used so much here, his voice creating meaning from the repetition when he sings: "You can't just say words/Words mean nothing/Just words." Language ceases to be what it once was and disappears into the string section, leaving listeners with sound itself as the transmitter of meaning. Mantler, it seems, has finally found his "operatic" voice.
Review by Thom Jurek