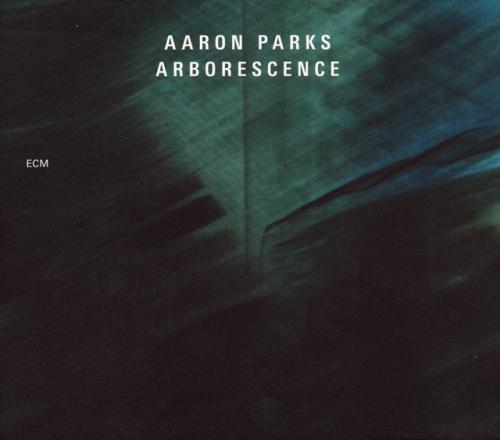 Artist:
Aaron Parks
Album:
Arborescence
Genre:
Modern Creative
Label:
ECM Records
Released:
2013
Quality:
FLAC (tracks+.cue)
Tracklist:
Asleep in the Forest (Parks) - 4:15
Toward Awakening (Parks) - 6:16
Past Presence (Parks) - 4:28
Elsewhere (Parks) - 7:04
In Pursuit (Parks) - 5:36
Squirrels (Parks) - 2:22
Branchings (Parks) - 5:11
River Ways (Parks) - 3:07
A Curious Bloom (Parks) - 3:24
Reverie (Parks) - 4:17
Homestead (Parks) - 3:59
DOWNLOAD FROM FILECAT.NET >>>
There is no shortage of fine solo piano offerings on ECM, going all the way back to Paul Bley's classic 1973 Open, To Love. Twenty-nine-year-old pianist Aaron Parks is notable in jazz circles for the skill he displayed in bands led by Terence Blanchard and Kurt Rosenwinkel, as well as on his own wonderful Invisible Cinema for Blue Note in 2008. Arborescence, his first solo recording for ECM, marks his second appearance on the label. His first was backing South Korean vocalist Yeahwon Shin on her lovely collection of ballads and lullabies, Lua Ya, recorded in 2012 and released in September 2013. Arborescence is a collection of 11 improvised pieces recorded at Mechanics Hall in Worcester, Massachusetts. Though two works, "Elsewhere" and "Homestead," were taken from previously composed works, here mere elements and themes were used as jumping-off points into exploration. This set is very much in the moment, though its atmosphere is more internal and restrained. A listen to its mysterious opener, "Asleep in the Forest," evidences this. The piano's sounds and harmonies are investigated not as process, but as a deeply connected emotional dialogic relationship between instrument and music, to reveal a "voice." The use of repetition in many of these pieces isthe polar opposite, with the much more dynamic "In Pursuit" as an example, revealing the sound of the pianist digging inside the emotional and sonic geography where harmony, space, tone, and silence commingle. "Toward Awakening" commences haltingly, one carefully placed note and chord at a time, but gradually develops movement as its timbral palette expands, never losing its intuitive elegance. "River Ways" comes from several directions at once, as the left hand articulates a repetitive sequence, the right hand conjures it further in another register, both of them meeting on a seam where dissonance, multiple tonalities, and several voices are articulated invidiously in directions that diverge after their initial meeting. Arborescence is as mercurial after ten listenings as it is after one. The only "strategy" that these pieces seem to share is Parks' determination to remain open as improviser and listener. This requires discipline. He never runs off with his discoveries, but remains present to them as they whisper, move, and slowly dance, seemingly never imposing his will against the suggestion of the music itself. The innate, quiet grace displayed on Arborescence is far from static, but an intricate, ever-evolving labyrinth of sonic communication and elocution.
Review by Thom Jurek