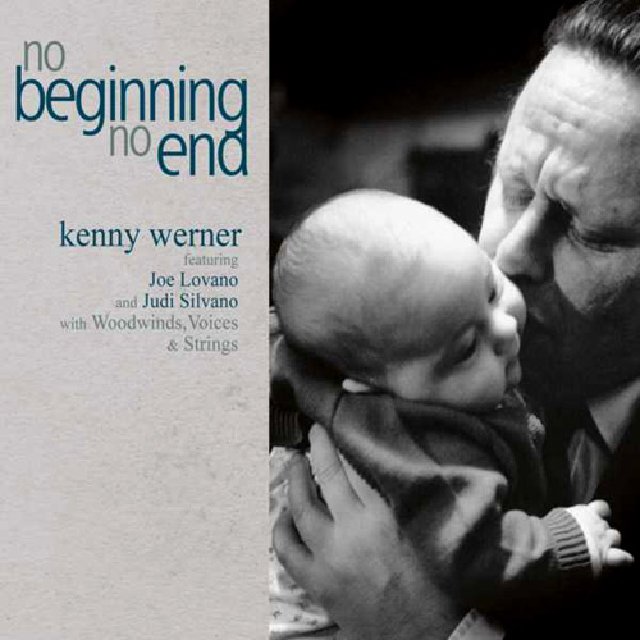 Artist:
Kenny Werner
Album:
No Beginning, No End
Genre:
Modern Creative
Label:
Half Note Records
Released:
2010
Quality:
FLAC (tracks+.cue)
Tracklist:
Death Is Not The Answer (07:48)
Loved Ones (04:03)
The God Of Time (03:27)
Astral Journey (05:17)
We Three (08:48)
Visitation: Waves Of Unborn (04:57)
Cry Out (06:46)
Coda (06:27)
DOWNLOAD FROM FILECAT.NET >>>
Few tragedies strike as hard as that of a child's death preceding that of its parents, something that pianist Kenny Werner and his wife, Lorraine, know far too well. When their daughter, Katheryn, was killed in a 2006 car accident, it sent the couple into a downward spiral from which they were only capable of returning due to the profound strength of their relationship, and the enlightened teachings that, as Werner describes in the almost-too-painful-to-read liner notes to No Beginning No End, "offer us alternative ways to view our lives." The music of No Beginning No End was originally commissioned before Katheryn's passing, but ultimately gave the pianist - with Lorraine's touching support, staying up all night watching movies in the same room while Kenny composed - a real reason to return to music, and to life.
Few albums have ever so clearly demonstrated the healing power of music. The titular commission - a five-piece suite for a 37-piece chamber ensemble that features Werner, tenor saxophonist Joe Lovano and singer Judi Silvano - captures the emotional turmoil that ranges from sheer devastation and grief to reconciliation and peace, coming from Werner's realization that, as Silvano sings in the tranquil and redemptive conclusion, "We Are Three":
Death is not an ending,
Nothing's ever lost
To the God of time.
You are always in my heart.
There are individual performances that elevate the suite, in particular from Lovano, whose cathartic solo during the suite's midpoint, "The God Of Time," vividly conveys emotional upheaval as Werner's score - conducted with veracity by Fred Harris Jr., who provided the pianist with greatly appreciated advice during the writing and final shaping of the suite - demonstrates a breadth of musical ability that shouldn't really be surprising to any who have followed Werner's career. Still, this album - too far to the classical side of the equation to even be considered as Third Stream, despite improvisation being a part of the picture - opens an entirely different window into a pianist who, through his Effortless Mastery books, has become a leading facilitator in the challenging area of getting past distracting hindrances to allow the creative spirit and true spontaneity to flow.
Nowhere is Werner's own effortless mastery more evident than on the closing "Coda," one of three tracks that follow the five-part suite, including a brief but dramatic choral work ("Visitation: Waves Of Unborn") and poignant string quartet ("Cry Out"). An improvisation for piano, vibraphone, marimba and harp that was recorded as an afterthought at the end of the session, based on but the slightest of instructions from Werner, its transcendent serenity is not unlike some of Harold Budd's early work like The Pavilion of Dreams (EG, 1978).
Plenty of records are dedicated to loved ones lost, but few so explicitly work through the emotional rollercoaster. A rare masterpiece, No Beginning No End conveys the stages of grief - from denial, through acceptance and on to hope - its generosity and openness making Kenny and Lorraine Werner's journey an intimate, deeply personal and uniquely shared experience.
Review by John Kelman