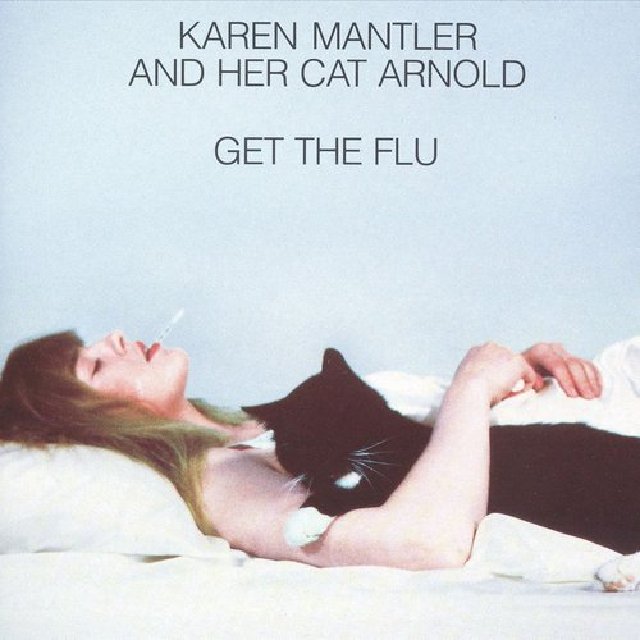 Artist:
Karen Mantler
Album:
Karen Mantler and Her Cat Arnold Get the Flu
Genre:
Vocal Jazz, Contemporary Jazz
Label:
XtraWATT
Released:
1990
Quality:
FLAC (tracks+.cue)
Tracklist:
The Flu (K.Mantler) - 5:59
I Love Christmas (K.Mantler) - 4:07
Let's Have a Baby (K.Mantler) - 6:46
My Organ (K.Mantler) - 5:23
Au Lait (K.Mantler) - 4:40
Waiting (K.Mantler) - 5:07
Call a Doctor (K.Mantler) - 4:32
Good Luck (K.Mantler) - 4:11
I'm Not Such a Bad Guy (K.Mantler) - 5:43
Mean to Me (Ahlert-Turk) - 3:36
DOWNLOAD FROM FILECAT.NET >>>
Personnel:

Karen Mantler - vocals, harmonica, organ
Eric Mingus - vocals
Steven Bernstein - trumpet
Pablo Calogero - baritone saxophone, flute
Marc Muller - guitar
Steve Weisberg - keyboards
Jonathan Sanborn - bass
Ethan Winogrand - drums
Michael Mantler - trumpet (#10)
Carla Bley - C-melody saxophone (#10)
Steve Swallow - flugelhorn (#10)
Karen Mantler and her crew follow up their debut with more of the same: sort-of jazz coupled with way off-kilter pop, all filtered through her bizarre and pervasive sense of humor. The band is the same, featuring the progeny of several famous jazz musicians, and of course Karen's pet cat Arnold is present for all the cover art.
The album starts with an extremely queasy synth, and Karen remarking "nothing is as bad as the flu/torture would be nice/compared to this," before the band slides into a killer slinky groove as she details her bout with the Shanghai-A virus. "I Love Christmas" doesn't quite deliver the sentiment one might expect, with the band trying to convince Karen to actually enjoy Christmas as she focuses on the downside of the holidays (she is eventually won over). The old chestnut "Mean to Me" is given added meaning as the band starts to deride Karen for her harmonica playing. "My Organ" is another highlight, with Mantler professing her love for the title object. The way Mantler uses regular, everyday language and thought is truly unique, and the way the band cooks behind her is in sharp contrast to their seeming disinterest in delivering much by way of backup vocals.
The whole album is a goofy good time, and unlike any other group out there. It's probably too pop for jazzers, and too weird for the pop crowd, but if that sounds intriguing, you'll probably enjoy Karen Mantler.
Review by Sean Westergaard