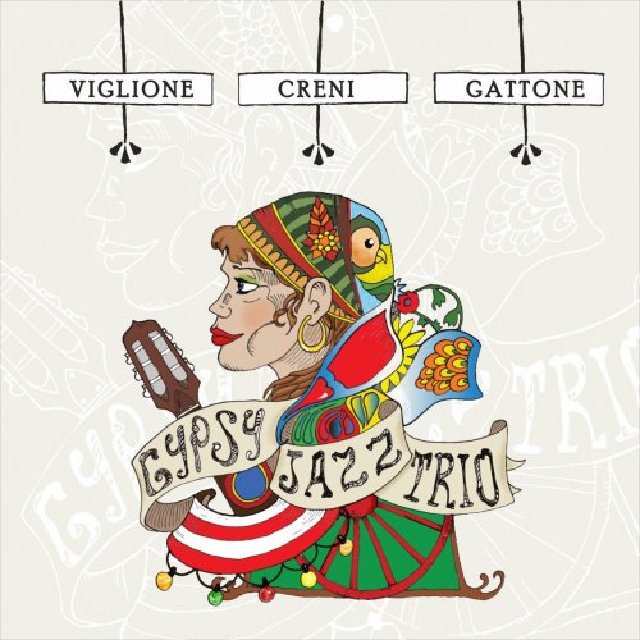 Artist:
Viglione, Creni, Gattone
Album:
Gypsy Jazz Trio
Genre:
Gypsy Jazz
Label:
Forward Music Italy
Released:
2020
Quality:
FLAC (tracks)
Tracklist:
Hungaria (2:50)
Django's Tiger (2:44)
I Dream Of Jeannie (2:38)
I Got You (I Feel Good) (3:45)
Equilater Waltz (2:00)
Stompin' At Decca (2:22)
Minor Swing (2:59)
Bau Bau (2:55)
Mou (3:50)
Si Tu Savais (3:47)
Douce Ambiance (4:10)
Swing 48 (2:49)
Badinerie (1:36)
DOWNLOAD FROM FILECAT.NET >>>
Personnel:

Moreno Viglione, guitar left channel
Augusto Creni, guitar right channel
Renato Gattone, double bass
The project stems from the idea of making a tribute album to gipsy jazz, but it represents also a way to offer our own interpretation of the sounds and atmospheres so typical of this peculiar genre.
For this reason we chose to record all the songs as a live session, just one single session without corrections, editing or overdubs.
During the recording phase, started with the setup of the studio and the placement of instruments and microphones, we tried to create a real "immersive" moment, such that the listeners will have the perception of attending an actual live concert.
The root of this choice is the need to capture the real sound of acoustic instruments. It has been possible by using the original working method of Gipsy Jazz's father, and the Hot Club de France, who gave birth to a genre that is still alive and we must preserve as an important legacy in the history of contemporary music.
In that years the recording studios were rather limited in terms of technical solutions what was recorded on the tapes reflected the real skills of the musicians and the presence of some deburring or imperfections in the performance was a "plus", meant as the intensity of improvisation and an unrepeatable moment.