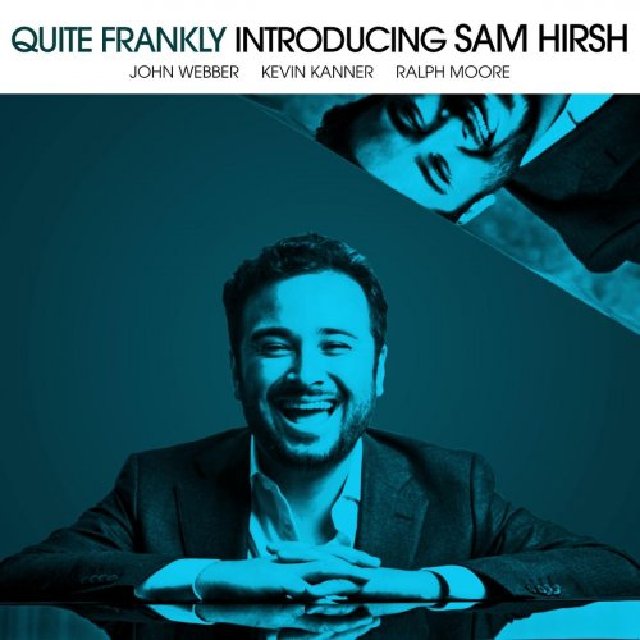 Artist:
Sam Hirsh
Album:
Quite Frankly
Genre:
Post-Bop, Piano Jazz
Released:
2020
Quality:
FLAC (tracks)
Tracklist:
Quite Frankly
Look for the Silver Lining
Pop's Delight
Lil' Mama Samba
Reminiscing
No C!
Kyoto Shuffle
Ways of the Wise
Song for Sophie
DOWNLOAD FROM FILECAT.NET >>>
Though this album is his debut as a leader, pianist Sam Hirsh is no jazz rookie. Recorded to mark his 30th year on the planet and 10th year in Los Angeles, the project captures a seasoned artist with a preternaturally old soul. Joined by a bicoastal cadre of world-class improvisers, Hirsh introduces a set of original tunes inspired mostly by family and friends. The music's open-hearted emotional immediacy is as striking as the trio's relaxed cohesion, especially considering that the recording marks the first encounter between redoubtable New York bassist John Webber and ubiquitous LA drummer Kevin Kanner. Featured on four of the nine tracks, tenor saxophonist Ralph Moore continues to reassert himself as one of jazz's most fluent and persuasively swinging saxophonists, sounding particularly confident on Hirsh's Cedar-esque mid-tempo blues "No C." But from the slinky trio track "Kyoto Shuffle," a tribute to the Japanese city where he was born, to the playfully forthright theme "Ways of the Wise," another tune that sounds designed for Moore's muscular tenor, Hirsh finds new poetry in the rich vocabulary of the hard bop to post-bop continuum. Listening to his work here it's no surprise that he's established himself as one of the finest young pianists in LA and he's clearly ready to make an international impression as a bandleader in his own right.
by Andrew Gilbert