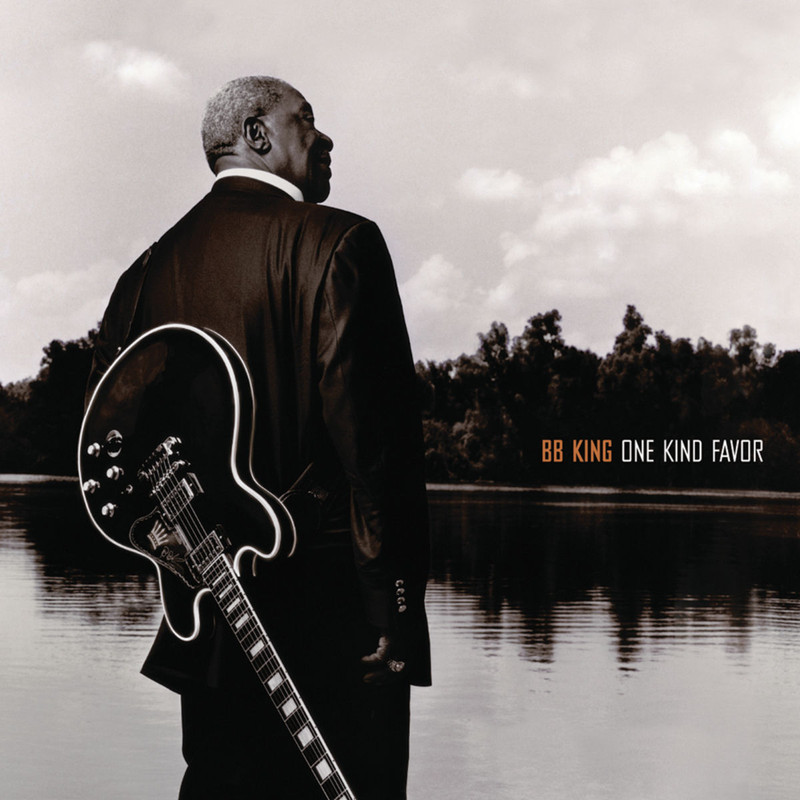 Artist:
B.B. King
Album:
One Kind Favor (Deluxe)
Genre:
Electric Blues
Origin:
USA
Released:
2008/2014
Quality:
mp3, 320 kbps
Tracklist:
See That My Grave Is Kept Clean
I Get So Weary
Get These Blues Off Me
How Many More Years
Waiting For Your Call
My Love Is Down
The World Is Gone Wrong
Blues Before Sunrise
Midnight Blues
Backwater Blues
Sitting On Top Of The World
Tomorrow Night
My Baby Is Now
Just To Be With You
Haunted House
DOWNLOAD FROM FILECAT.NET >>>
It's been so long since B.B. King stepped outside of his comfort zone that One Kind Favor comes as a bit of a shock. Unlike so many albums he's cut in the wake of the crossover success of The Thrill Is Gone way back in 1970, the sound is stripped-back, not splashy, there is not a reliance on guest stars, and the repertoire is pure blues and these are all songs that he's never recorded before, including three tunes by his longtime idol Lonnie Johnson. Credit for the concept must be given to producer T Bone Burnett, who applies a similar neo-rootsy aesthetic to One Kind Favor that he did to his production of Robert Plant and Alison Krauss' Raising Sand an approach that's grounded in tradition but has a smoky, smeary veneer that's thoroughly modern. One Kind Favor has a noir-ish flair but it doesn't dwell on darkness, even if it takes its title from a line in Blind Lemon Jefferson's "See That My Grave Is Kept Clean," a song that would seem to carry some import for the 82-year-old King. He may be approaching his twilight years but brooding has never been B.B.'s style he's too generous, too open-hearted in both love and loss, so he's naturally disinclined to turn this album into a meditation on morality. Instead, One Kind Favor is a celebration of life with all of its ups and downs, filled with heartbreak but also great joy, which is precisely what B.B. King's best music always has been. And this is indeed one of King's best latter-day albums, thanks to its sterling selection of 12 songs and the supple support of drummer Jim Keltner, pianist Dr. John, and bassist Nathan East, who give B.B. plenty of room for both his guitar and voice. Even if King winds up returning to his familiar slick, star-studded sound somewhere down the line, having an album as earthily elegant as One Kind Favor in his canon provides a fitting coda for one of the great musical careers of the 20th century.