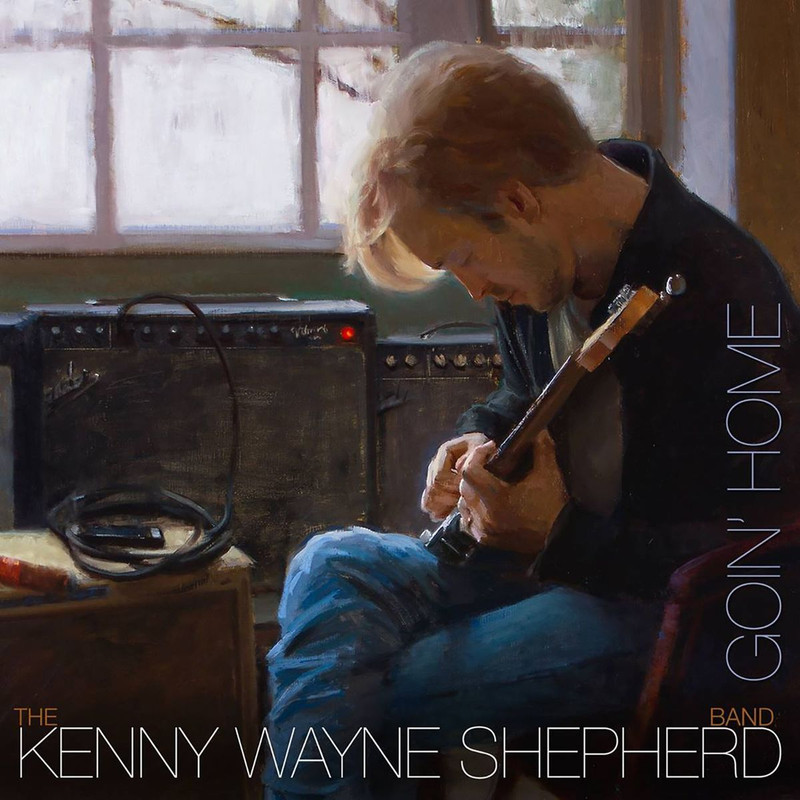 Artist:
Kenny Wayne Shepherd Band
Album:
Goin' Home (Deluxe Edition)
Genre:
Blues Rock
Origin:
USA
Released:
2014
Quality:
mp3, 320 kbps
Tracklist:
Palace of the King (feat. The Rebirth Brass Band)
Everything Gonna be Alright
I Love The Life I Live (feat. Joe Walsh & Kim Wilson)
The House Is Rockin'
Breaking Up Somebody's Home (feat. Warren Haynes)
You Done Lost Your Good Thing Now
You Can't Judge A Book By The Cover (feat. Pastor Brady Blade, Sr.)
Boogie Man
Looking Back
Cut You Loose (feat. Ringo Starr)
Born Under A Bad Sign (feat. Keb Mo' & The Rebirth Brass Band)
Still A Fool (feat. Robert Randolph)
Three hundred Pounds Of Joy
Can You Hear Me
Trick Bag
DOWNLOAD FROM FILECAT.NET >>>
Goin' Home, Kenny Wayne Shepherd's seventh studio album, is all about going home in more ways than one. Now well closer to 40 years old than he is 30, Shepherd isn't the hot kid electric guitar prodigy he once was, but an experienced player who has taken his considerable guitar skills all around the globe and back again, back home to Shreveport, Louisiana, to be exact, his hometown, and where this set was recorded. After flirting with a more contemporary, pop-influenced sound a couple of albums ago, Shepherd has firmly settled back into playing the blues, and on Goin' Home he pays tribute to his influences in that arena, covering songs by Albert King (the William Bell and Booker T. Jones-penned "Born Under a Bad Sign," "Breaking Up Somebody's Home"), Muddy Waters ("Still a Fool"), Magic Sam ("Everything Gonna Be Alright"), Stevie Ray Vaughan ("House Is Rockin'"), Bo Diddley (the Willie Dixon-penned "You Can't Judge a Book by the Cover"), Freddie King ("Boogie Man," "Palace of the King"), and B.B. King ("You Done Lost Your Good Thing Now"), all backed by an all-star band of drummer Chris Layton (Double Trouble), bassist Tony Franklin (the Firm), and keyboardist Riley Osbourn (Willie Nelson), and featuring a host of guest spots from the Rebirth Brass Band, Keb' Mo', Ringo Starr, Joe Walsh, Warren Haynes, and Robert Randolph, that make this release feel as much like an event as an album. Shepherd delivers blistering guitar leads, doesn't fuss over his vocals (admittedly his weakest musical component), and delivers a comfortable, warm, and perhaps wise return to where it all started.